An interview with Zahra Aghazadeh Nejad
Najme Pelareh
January 30, 2023 - 21:52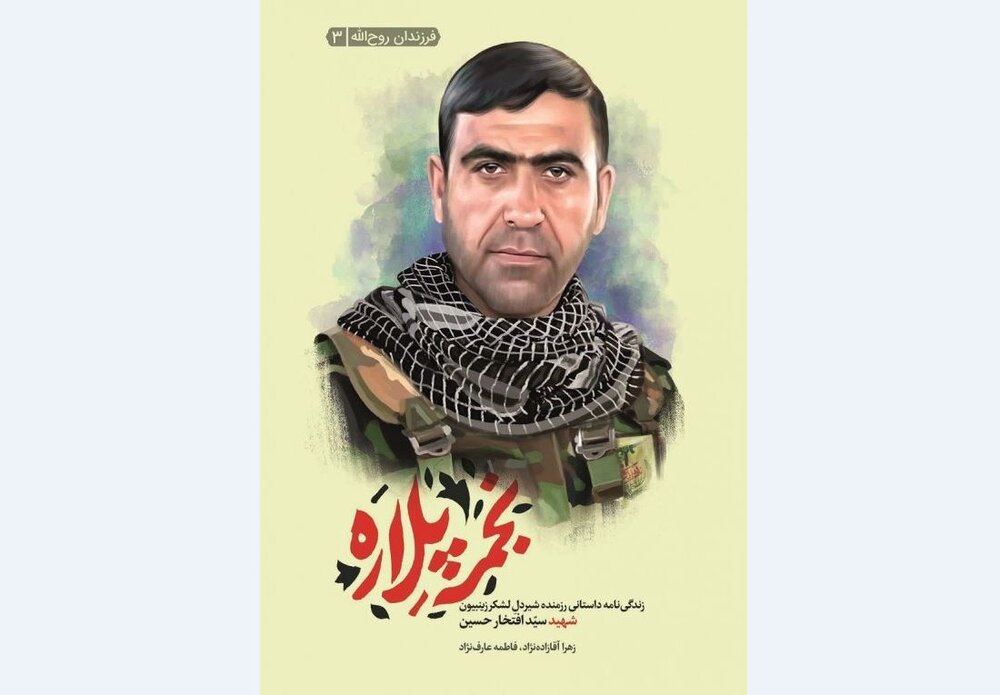 The book "Najme Pelareh" written by Najme Pelareh, is one of the book series about the life of Pakistani martyrs defending the holy shrine in Syria, in which an attempt is made to portray a unique picture of the life of one of the great soldiers of Liwa Zainebiyoun.
* When did you enter the field of writing professionally?
During my study at sisters seminary, I participated in many writing courses, including creative writing and story writing. Now, for the last five years, I have taught writing in various educational centers. The book "Najme Pelare" is my first book and before that, I collaborated with magazines in the field of writing.
* Writing about a non-Iranian martyr definitely had its own difficulties; How were you able to communicate with the family, friends, and comrades of Martyr "Iftikhar Hussein" and what challenges did you face during the process?
Writing the books about Zainebiyoun Martyrs was initiated by the cultural department of the Zainebiyoun Brigade. As Iftikhar Hussain's family lived in Parachinar, Pakistan, our friends used his family's short trip to Iran, interviewed them, then provided me with the interview files. Another challenge for our friends in the interview department was the interview with his comrades, who sometimes refused to talk due to security issues.
* In your opinion, what was the most interesting part of this Pakistani martyr's life?
Maybe we have information about the events in Syria through the media, but we often don't know anything about Parachinar, while this land has been struggling with ISIS for years! So, Parachinar was the most interesting part of the book for me, since I didn't know anything about this oppressed land before.
* Do you mean ISIS itself or Takfiri terrorist groups in general when you say that the people of Parachinar have faced ISIS, even before Syria?
Those killers were known as ISIS and Takfiri by the Parachinar people, and how they appeared is described in detail in the book.