Oil minister inaugurates refining project in Hormozgan province
February 4, 2023 - 14:39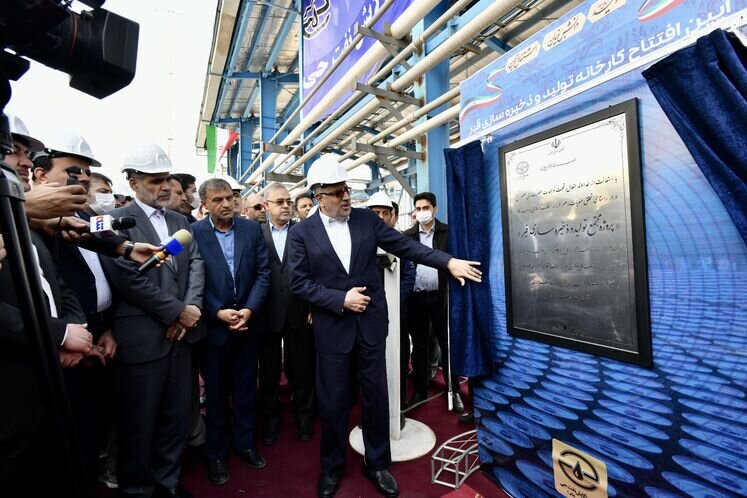 TEHRAN- Iranian Oil Minister Javad Oji inaugurated the bitumen production and storage unit of Jey Oil Refining Company in the southern Hormozgan province on Thursday.
The mentioned unit with the annual production capacity of 600,000 tons and storage of 22,000 tons of bitumen was established with an investment of about $20 million.
This plan aims to expand the development of production and storage infrastructures in the country's key export point (Bandar Abbas as the largest export port of oil products in the country) and consequently increase the share of exports and create a bitumen production and supply base in the south of the country.
Also, the executive operations of the plan to improve the quality of heavy products of Bandar Abbas Refining Company in Hormozgan was started in the presence of the minister on Thursday.
Despite all the external challenges like the coronavirus pandemic and the U.S. sanctions, the Iranian oil and gas sector has been developing at a fast pace and the country is passing new milestones in this industry every day.
Various sectors of Iran's oil and gas industry including exploration, production, processing, and distribution are all among the world's top charts and the country is taking new steps to develop the industry even further.
Among different sectors of this industry, refining is a major one being seriously paid attention for development.
MA/MA
Photo: Oil Minister Javad Oji inaugurates the bitumen production and storage unit of Jey Oil Refining Company in Hormozgan province on Thursday