By Zahra Mirzafarjouyan
Islam, world religions support human rights, dignity: Prof. Taliaferro
February 6, 2023 - 22:9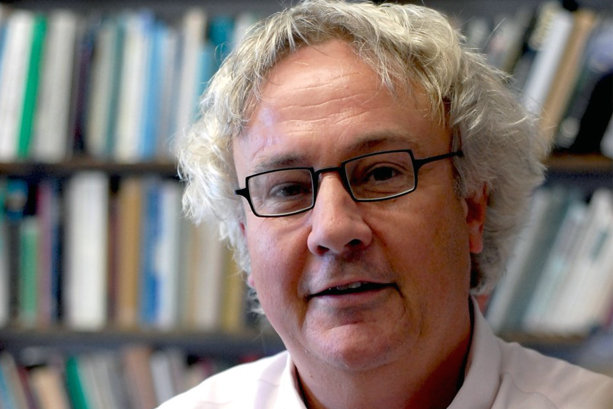 TEHRAN – American philosopher professor Charles Taliaferro says Islam and other world religions offer support for human rights and respect for human dignity.
Once in a while, Muslims of the world witness some anti-Islam moves in some European countries such as the burning and desecration of the Quran, insulting action of the French magazine [Charlie Hebdo] in attacking religious sanctities and etc.
Some European governments like the French government, which usually considers itself a defender of freedom of speech, usually justify such insulting actions by citing them as examples of freedom of speech.
The issue was discussed with distinguished American philosopher professor Charles Taliaferro.
Commenting on the reasons behind some anti-Islam moves in Europe, American philosopher Prof. Charles Taliaferro told, "I suggest that anti-Islamic acts in western nations are often motivated by fear, conspiracy theories or by political reasons that are strategic in nature."
Answering a question about whether democracy legitimizes the desecration of the Quran and other insulting actions, Taliaferro said, "Democracy -a Greek term meaning, essentially, the power of the people- can be understood as self-governance through the rule of the majority. As such, whatever the majority rules are authoritative, whether the majority is pro or anti-Islam.
A different understanding of democracy has been advocated by the United Nations which links democracy to the rule of law and human dignity. On this view, respect needs to be shown to the people -whether or not they are in the majority- in terms of their values and choices, within the bounds that such values and choices do not infringe on the rights and welfare of fellow citizens.
In such a principled democracy the government has an interest in promoting respect for religious communities, whether or not they are in the majority", adding that "I believe that in pluralistic nation-states there are multiple reasons to cultivate respect and appreciation for its different religious communities. Islam and other world religions -Christianity, Judaism, Hinduism, Buddhism, and others- offer support for human rights and respect for human dignity. The world needs such support and is poorer in its absence."
Meanwhile, he said, "My point is that what might appear to be anti-Islam is not always straightforward. For example, some evidence is emerging that the recent Quran burning in Sweden may have been sponsored to anger Muslims in Turkey to oppose Sweden entering into the NATO alliance."