Motorcycle production up 89% in 10 months yr/yr
February 13, 2023 - 11:26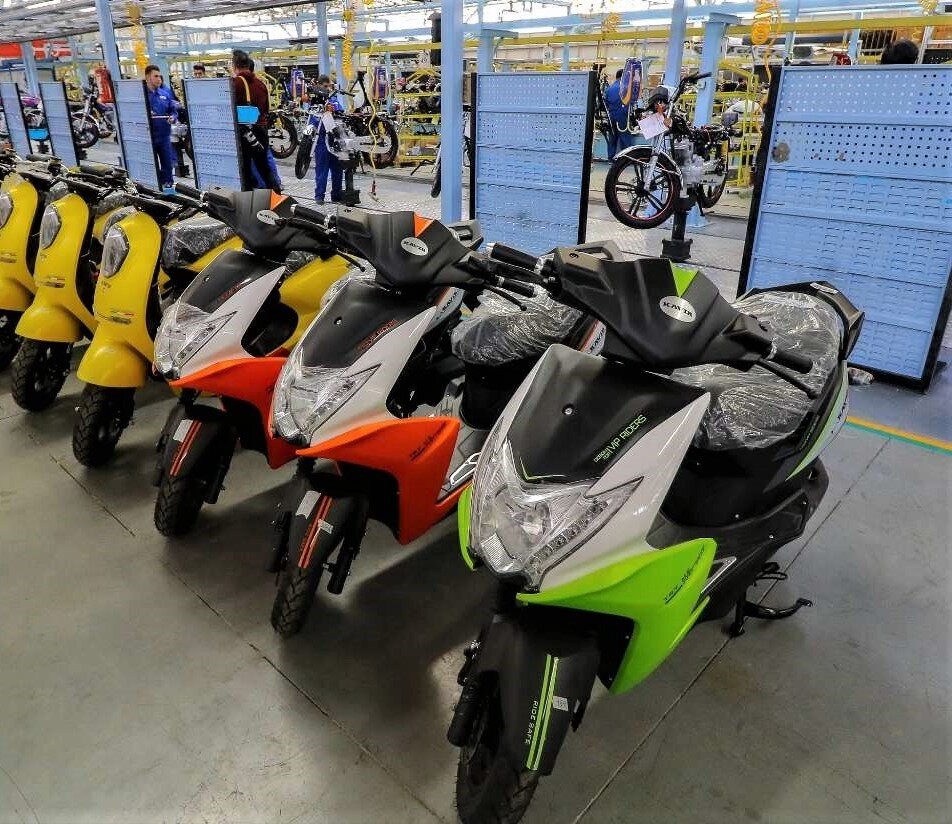 TEHRAN - Motorcycle production in Iran has grown 89 percent in the first 10 months of the current Iranian calendar year (March 21, 2022-January 20, 2023) compared to the same period last year, as local manufacturers seek to ramp up exports to neighboring countries.
As IRNA reported, about 373,662 motorcycles were produced over the 10 months period of the current year, while the output reached 198,087 in the same period last year, IRIB reported.
Back in January, Bahman Zia' Moghaddam, the secretary of Iran's Association of Motorbike Industry, said that the annual output of motorcycles in Iran is expected to reach over 400,000 units in the current calendar year which ends in late March.
Iran has 44 motorcycle manufacturing factories which provide permanent jobs to 16,000 people; over 80,000 people are also active in the industry, indirectly.
According to IRNA, currently, 60 percent of the equipment and parts used in motorcycle production are supplied by domestic manufacturers.
The increase in the production of motorbikes in Iran comes as the country's Industry, Mining and Trade Ministry is seeking new plans for decommissioning worn-out motorcycles in order to promote the production and use of electric motorcycles.
Zia' Moghaddam earlier said that Iranian manufacturers of motorbikes are struggling with relatively low levels of exports, especially to neighboring countries where affordable Chinese brands have a strong presence in the markets.
He also blamed restrictions on banking transactions because of foreign sanctions on Iran as a major hurdle to expanding exports of motorbikes from the country.
However, Zia' Moghaddam noted that Iranian motorcycle manufacturers have sought to boost local sourcing of parts and components in recent years, adding that more than 60 percent of the parts needed to produce certain Iranian motorcycle models are manufactured inside the country.
He said that three Iranian motorcycle manufacturers had launched engine production platforms in recent months to further deepen their local production capacities.
EF/MA