Iranian Cultural Days open in Turkmenistan
February 13, 2023 - 18:20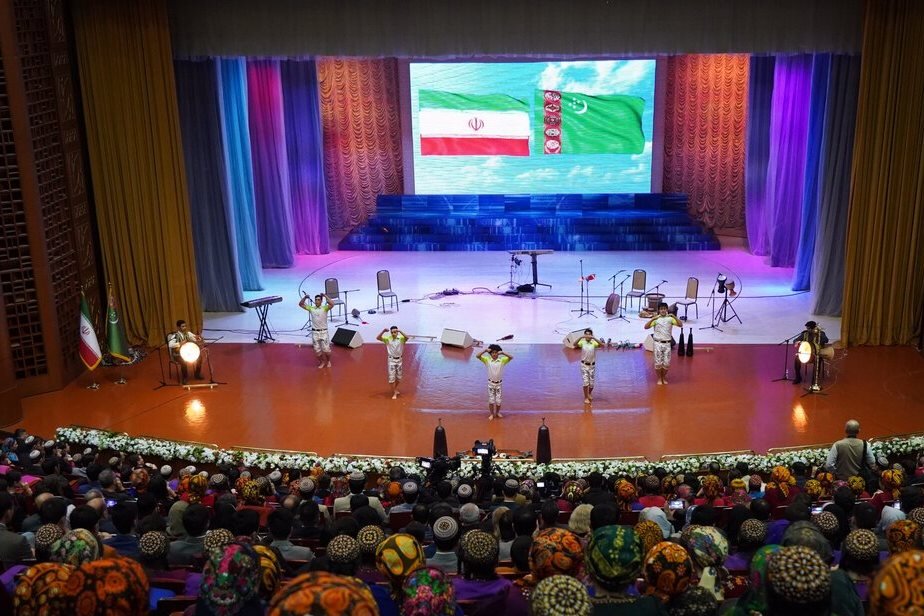 TEHRAN – The Iranian Cultural Days opened on Sunday in Ashgabat, Turkmenistan, to celebrate the anniversary of the Islamic Revolution.
Groups of Iranian artists and artisans attended the cultural festival to showcase their latest works in numerous exhibitions.
In addition, several Iranian bands are also in Turkmenistan performing concerts of traditional music.
Several acclaimed Iranian movies have been selected to be screened during the cultural festival, which ends on Tuesday with a special ceremony at the Palace of Mukams.
As part of the cultural festival, several exhibitions were inaugurated on Monday by Iran's Minister of Culture and Islamic Guidance, Mohammad-Mehdi Esmaeili, and his Turkmen counterpart at the Museum of Fine Arts in Ashgabat.
The festival is organized based on an agreement signed by Iran's President Ebrahim Raisi and his Turkmen counterpart Serdar Berdimuhamedow, Iranian ambassador to Ashgabat, Gholam-Abbas Arbabkhales said in a press release published on Monday.
"We are happy that this great cultural event is being organized eight months after signing the agreement, which recognizes the two countries' desire to expand cultural relations," he added.
He noted that the two countries have a lot in common leading to improve cultural ties and cooperation on political and economic issues in the region.
He said that Iran welcomes any plan from Turkmenistan to organize a cultural festival in Tehran in the near future.
In the new administration under Ebrahim Raisi, Iran is seeking to boost cultural relations with countries in the Caucasus and Central Asia.
On October 4, 2022, Culture Minister Esmaeili and his Tajik counterpart, Zulfiya Davlatzoda, signed a memorandum of understanding in Tehran, just one day after opening a Tajik cultural festival at the Abbasabad Cultural Complex in the Iranian capital.
In November, over 50 Iranian painters, calligraphers, storytellers, musicians and artists from other fields organized workshops, exhibitions and performances in an Iranian cultural week in Dushanbe, Tajikistan.
Earlier in June, Azerbaijani Culture Minister Anar Karimov visited Tehran to discuss the expansion of relations on films, visual arts, literature and other cultural fields with his Iranian counterpart.
Photo: A group of Iranian acrobats performs during the opening ceremony of the Iranian Culture Days at the Palace of Mukams in Ashgabat, Turkmenistan, on February 12, 2023.
MMS/YAW