Iran to launch 17th Intl. Resistance Film Festival with slogan "freedom for Quds" 
February 26, 2023 - 18:40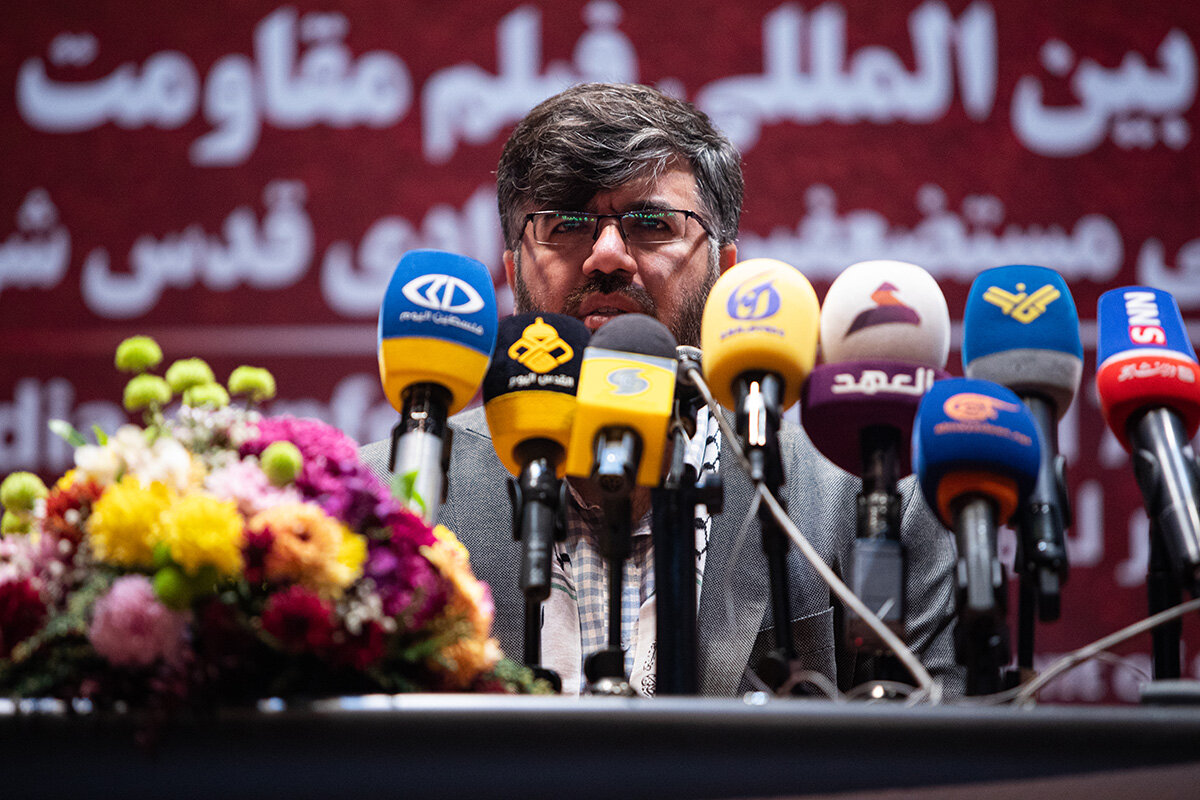 TEHRAN – Iran's 17th edition of the International Resistance Film Festival will open on March 3 with the motto of "Discourse of Resistance, the World Movement of the Oppressed and Freedom for Holy Quds".
Theaters in 31 provinces across the country will screen films during the festival, which will run for six days, the director of the festival, Jalal Ghaffari, said in a press conference on Sunday.
The festival will end with a closing ceremony on a ship in the Persian Gulf.
"We don't want to imitate liberal countries' festivals, therefore we tried to distance ourselves from their atmospheres, such as festival palaces and places alike," Ghaffari said.
"Thus, the idea of [holding a closing ceremony in] the Persian Gulf began to form. The location and story of the Persian Gulf are of vital importance to us; from the story of Portuguese and British colonialism to tales from the Sacred Defense and other dramatic happenings in the region," he stated.
"Cinema is politically motivated; while you see the Palestine issue sinks into oblivion in the world, yet the Ukraine issue is never ignored as various festivals lash out against the Russian invasion of Ukraine," he explained.
"Resistance costs less than compromise," Ghaffari noted and added, "Today, Syria is in front of our eyes; we should give it great consideration."
Earlier in November 2022, Ghaffari said that the International Resistance Film Festival would be organized its 17th edition on a warship in the Persian Gulf with the motto of "Mustadafeen's Global Movement, Annihilation of Israel".
The Association of the Revolution and Sacred Defense Cinema and the Revayat Foundation organize the festival annually to celebrate the anniversary of the Basij Organization on November 26. However, it was postponed until March 2023.
Photo: Director of the International Resistance Film Festival Jalal Ghaffari attends a press conference in Tehran on February 26, 2023, to brief the media about the event. (Mehr/Mohsen Ranginkaman)
MMS/YAW