Ashgabat to host 17th Iran-Turkmenistan Joint Economic Committee meeting soon
March 6, 2023 - 12:18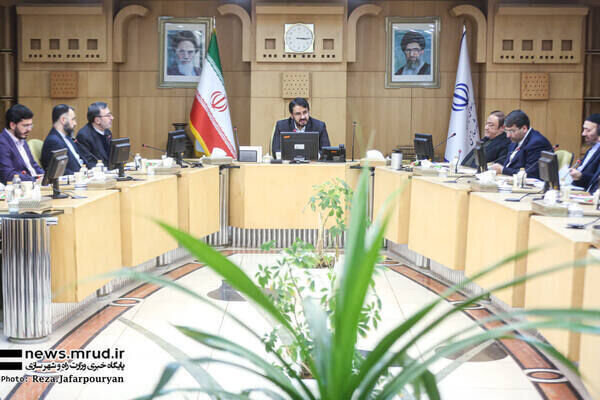 TEHRAN – The 17th meeting of Iran and Turkmenistan's joint economic committee is going to be held in Ashgabat in the near future, the portal of the Iranian government announced on Sunday.
The coordination meeting for the 17th Iran-Turkmenistan Joint Economic Committee meeting was held on Saturday with the presence of representatives from Iranian ministries and economic entities.
Deputy Transport Minister Shahriar Afandizadeh, Deputy Foreign Minister for Economic Diplomacy Mahdi Safari, and representatives from the Islamic Republic of Iran Customs Administration (IRICA), the Central Bank of Iran (CBI), the Iran-Turkmenistan Joint Chamber of Commerce, as well as Iran's Free Zones High Council, were among the attendees of the meeting.
At the beginning of the meeting, a report on the history of Iran-Turkmenistan relations and previous agreements, memorandums, and negotiations between the two countries was presented.
Further, bilateral trade potentials through four important borders between Iran and Turkmenistan, namely Sarakhs, Lotfabad, Incheh Borun, and Bajgiran were discussed and requirements to facilitate border traffic were reviewed.
Issues such as transit, tariffs, green customs, rail, road, sea, and air transportation between Iran and Turkmenistan were also discussed at the gathering.
According to the reports presented in the meeting, Iran's current exports to Turkmenistan amount to 741,000 tons valued at $321 million, and the imports from the country stand at 122,000 tons to a value of $243 million.
As reported, Iranian Minister of Transport and Urban Development Mehrdad Bazrpash is going to visit Turkmenistan on top of a high-ranking delegation in the near future to co-chair the Joint Economic Committee meeting.
Last week, IRICA Head Mohammad Rezvani-Far and the head of the State Customs Service of Turkmenistan Maksat Hudaykulyev met on the two countries' border and discussed major issues in two rounds of meetings. The first round was held at Khorasan Razavi Customs, and the second round was held at Hudan Customs of Turkmenistan.
Boosting cooperation and trade in four customs borders, establishing joint border customs, signing a memorandum on training, holding regular joint meetings between the two sides, enhancing border markets, and removal of restrictions were among the topics discussed during these meetings.
Pointing out that the 13th government pays special attention to the development of economic and border interactions with neighboring countries, Rezvani-Far said that the development of economic interactions, especially with neighboring countries, is a top priority for the incumbent government in Iran.
Calling for strengthening economic ties with Turkmenistan, he highlighted that the two states' economic cooperation would multiply the volume of trade between the two countries.
EF/MA