Handicrafts may make Noruz more memorable, deputy minister says
March 6, 2023 - 18:42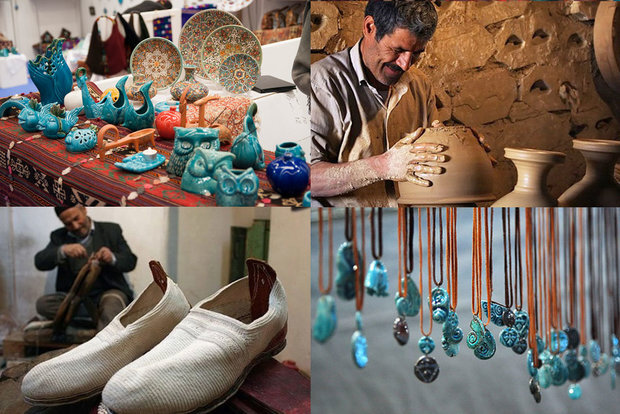 TEHRAN – There is nothing better than handicrafts and traditional arts to make Noruz memories last a lifetime, the deputy tourism minister has said.
Families could make their Noruz holidays more memorable by purchasing handicrafts at travel destinations, Maryam Jalali explained on Monday.
Noruz holidays also could contribute to the prosperity of the handicrafts sector across the country, she added.
The value of Iran's handicraft exports stood at $400 million during the first ten months of the current Iranian calendar year 1401 (Mar. 21, 2022– Jan. 20, 2023).
The Islamic Republic exported some $320 million worth of handicrafts during the past Iranian year (1400).
According to the Ministry of Cultural Heritage, Tourism and Handicrafts, Iran has the most cities and towns registered with the World Crafts Council (WCC), followed by China with seven, Chile with four, and India with three designated ones.
The WCC-Asia-Pacific Region designated Shiraz, Malayer, Zanjan, and the village of Qasemabad in January 2020, bringing the total number of craft cities and towns in Iran from 10 to 14. Shiraz has been dubbed "the world city of [various] handicrafts."
Malayer became a center for woodcarving and carved wood furniture on a global scale. The designation "world city of filigree" was given to Zanjan. The village of Qasemabad, which is renowned throughout the country for its traditional costumes, was also promoted to a major handicrafts center on an international scale.
Iraq, Afghanistan, Germany, the United States, and the coastal states of the Persian Gulf are among the countries that traditionally import ceramics, porcelain, hand-woven clothing, personal jewelry, and semi-precious stones from Iran.
ABU/ AM