Local performance, game and textile skill in Hormozgan gain place on national cultural heritage list
March 12, 2023 - 22:0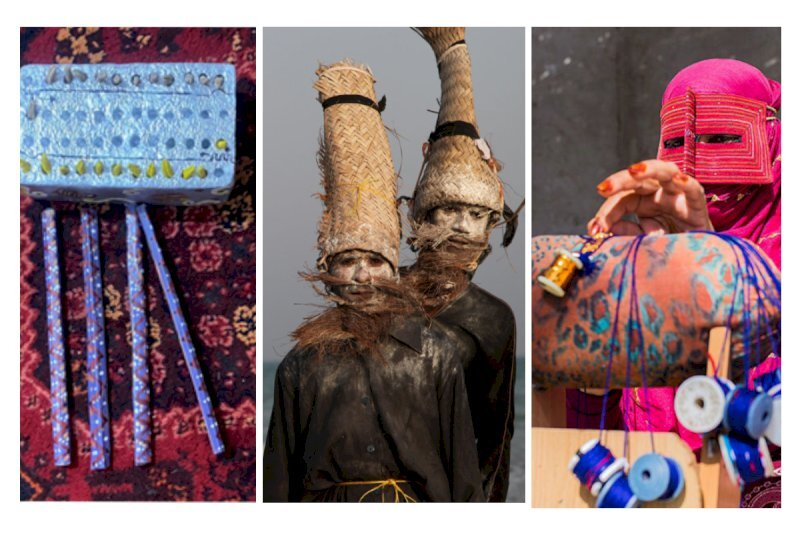 TEHRAN – An indigenous theatrical performance, traditional game and an ornamenting textile skill long been practiced in the Hormozgan region of southern Iran, made it onto Iran's cultural heritage list on Saturday.
The board game is very old and popular in the village of Dartujan. It consists of four dice sticks, and 24 date kernels, a local official said.
This game is suitable for people five years old and above and it is played by two or in groups, the official said.
Concerning the textile skill, the official noted: "Telli Bafi is one of the common arts among women in the cities and villages of Hormozgan, and the tools used in this art are a small round pillow, colored yarns and a wooden stand on which wooden mortars were used in the past to place the pillow on."
These strips are expertly woven in colorful patterns that add charm and glamor to women's dresses, the official stated.
Bordering the Persian Gulf and the Gulf of Oman on the south and bounded by Bushehr and Fars provinces on the west and northwest, Kerman on the east and northeast, and Sistan-Baluchestan on the southeast, Hormozgan is widely renowned for having incredible culture and heritage, stunning sceneries, and above all its warm and hospitable people.
Hormozgan embraces arrays of islands among which Kish, Hormuz, Hengam, and Qeshm are the most popular ones and top tourist destinations in the southernmost parts of the country.
AFM