Forests are key to combating climate change   
March 25, 2023 - 12:46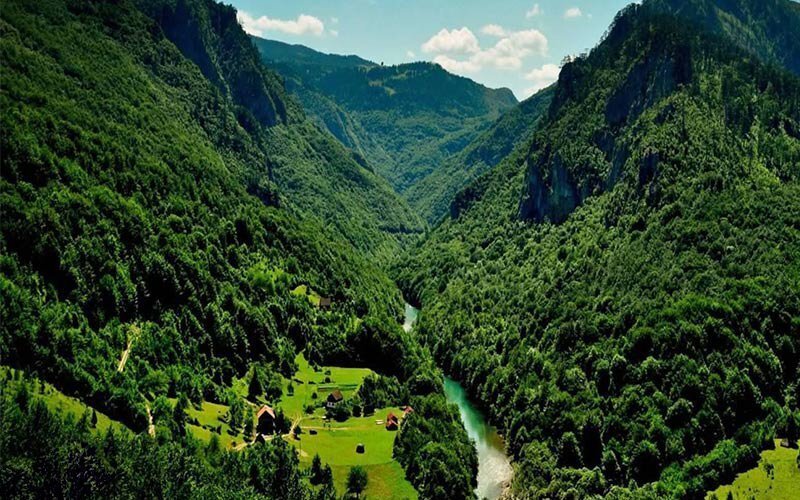 TEHRAN - Forest sustainable management and their use of resources are key to combating climate change, and to contributing to the prosperity and well-being of current and future generations.
Forests also play a crucial role in poverty alleviation and in the achievement of the Sustainable Development Goals (SDGs).
Yet despite all these priceless ecological, economic, social, and health benefits, forests are endangered by fires, pests, droughts, and unprecedented deforestation.
The United Nations General Assembly proclaimed 21 March the International Day of Forests in 2012 to celebrate and raise awareness of the importance of all types of forests. The theme for 2023 is "Forests and health."
Countries are encouraged to undertake local, national, and international efforts to organize activities involving forests and trees, such as tree planting campaigns.
Jungles constitute 8.8 percent of Iran's total area.
In July 2019, Hyrcanian Forests (also known as Caspian Forest) was named a UNESCO World Heritage during the 43rd session of the UNESCO World Heritage Committee.
Spanning from the south of Azerbaijan to about 850 km eastward to the provinces of Gilan, Mazandaran, and Golestan, the Hyrcanian Forests are witnesses of the ancient forests of the world since they have survived between 35 and 50 million years.
According to UNESCO, these forests are between 25 and 50 million years old. Their surface area was reduced during the Quaternary Period's dramatic climate changes and glaciations and expanded again when the temperatures stabilized. Forests give us so much to our health. They purify the water, clean the air, capture carbon to fight climate change, provide food and life-saving medicines, and improve our well-being.
It's up to us to safeguard these precious natural resources.
MG