By Mehdi Zare
The importance of earthquake insurance
April 2, 2023 - 15:10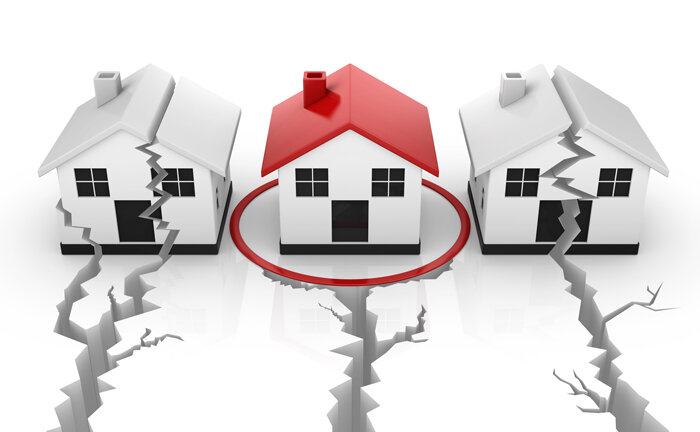 Many people's houses in the city of Khoy, West Azarbaijan Province, northwest Iran, and the surrounding villages were destroyed in three earthquakes on 2 October 2022 and 18 and 27 January 2023, with magnitudes of 5.6, 5.6, and 5.9 respectively. 
Of course, these events caused three deaths, but a strange outcome was the number of destroyed houses, where human casualties were limited. Even the low casualties made it difficult for authorities to believe that such a number of buildings, about 2000, had been destroyed.
Such earthquakes show another type of damage in modern societies; Damage to buildings is too high and casualties are low earthquakes. The insurance might be used as a "risk transfer" solution.
Earthquakes in Iran are not fully covered by standard home or business insurance policies. Coverage for other types of damage that may result from earthquakes, such as fire damage and eruptions from burst gas and water pipes, is provided by standard home and business insurance policies.
Earthquake insurance has a deductible, generally as a percentage and not a specific amount. Premiums also vary widely based on location, insurer, and type of structure covered.
In general, older buildings cost more to insure than newer buildings. Wood frame structures usually have lower rates than brick buildings; Because better stress tolerance can be expected in these types of structures.
Areas are graded in zones 1 to 3, or 1 to 5 for earthquake probability, and this may be reflected in the insurance rates offered in those areas. The ability to quantify exposure to earthquake risk is a prerequisite for the effective financial management of earthquake risk and a tool for evaluating the costs and benefits of different risk reduction approaches and risk transfer to insurance and reinsurance capital markets.
The development of earthquake risk maps and models, including secondary loss factors, should be encouraged to improve the assessment of potential exposures.
Government investment in improving access to data on structures and soil conditions, historical events, and understanding earthquake processes can make an important contribution to improving the accuracy of maps and models and, as a result, assessing exposure to earthquake risk. Losses and damages caused by earthquakes are very damaging and damaging, especially for developing countries like Iran.
Government-sponsored insurance and reinsurance arrangements contribute to higher levels of earthquake insurance, particularly in countries facing high levels of earthquake risk.
The government should implement an integrated approach to the financial management of earthquake risk using limited public resources with a wide range of policy instruments.
A comprehensive approach to the financial management of earthquake risk requires effective coordination across government, with the aim of addressing financial vulnerabilities resulting from exposure to earthquake risk.
Potential earthquake liabilities for public finances can be minimized by carefully evaluating the cost-effectiveness of different approaches to risk management, reducing the scope of public financial assistance and insurance (re)arrangements, and maximizing the share of risk transferred to the private sector.
Ordinary homeowners' insurance does not cover damages caused by earthquakes. Many international insurance companies stopped earthquake insurance in the 1990s; Because predictions were that a major earthquake could potentially bankrupt them.
If an earthquake strikes, most homes sustain damage that does not exceed their insurance deductible, meaning that even with high insurance rates, insured homeowners will not receive money from their insurance policy to cover the damage.
In insurance, a part of the damage must be paid by the individual, that is, the insured, which is called the deductible. Some large international insurance institutions, such as "Munich Re", take the existing risk into account and participate in projects designed to strengthen buildings against earthquakes and improve people's financial security through insurance.
The costliest natural disaster of all time, the 2011 Fukushima nuclear disaster occurred in Japan following the earthquake and tsunami following the March 11, 2011 earthquake.
Losses caused by earthquakes are determined not only by earthquake parameters (large, distance, duration of movement) but also by the characteristics of damaged buildings: type of design, type of building, height, asymmetry in floor plan and height, intensification of seismic waves due to soft soils, location in the area near the fault or on the active fault.
More severe earthquakes can also cause landslides, sinkholes, and landslides, which can cause huge casualties. The most important preventive measures are related to engineering design features to protect buildings against earthquake forces.
This issue is regulated at the macro level in Iran by the Iranian Seismic Building Code (Standard No.2800) and the national building regulations. The purpose of most earthquake regulations is primarily to protect human life.
They ensure the stability and resilience of the building in order to preserve human life while accepting that some financial damage may occur.
However, the new generation of building codes, such as those used in the United States, Japan, and New Zealand, attempts to reduce property damage as well.
Planning measures such as selecting appropriate locations to avoid hazardous areas are often neglected in regulations and standard guidelines.
There are many areas with high population densities, which are also indicators of very high earthquake activity. The cities with such situations might be mentioned as Tehran in Iran, Istanbul in Turkey, Tokyo and Osaka in Japan, Mexico City in Mexico, and Beijing in China.
In such areas with the exposure of population and assets, the insurance industry is facing a big challenge; This makes it even more important to get an objective picture of exposure.
By accurately determining the exposure, the most appropriate preventive measures can be implemented; For example, in actual insurance premium calculations, capital accumulation controls, or strengthening of buildings and land use restrictions.
Earthquake insurance is generally done as a supplement to traditional fire insurance coverage. Substantial deductibles to limit compensation and damage accumulation are prerequisites for earthquake risk insurability.
Compared to windstorms, earthquakes (like floods) have only reached a low level of insurance penetration globally. In particular, poorer countries need a large increase in earthquake insurance in order to reduce the financial effects of earthquakes and accelerate reconstruction. To help make this happen, "Munich Re" has been working on a global earthquake risk model since 2007.
A comprehensive risk model for the country provides the possibility of estimating the loss potentials and the benefits of damage prevention measures and ultimately increasing the ability to be insured. Such an initiative has not existed before, especially in developing countries.
Parametric insurance
The rapid increase in the impact and damage of natural disasters in recent decades on economies, especially in vulnerable regions, prompts stakeholders to promote innovative solutions that involve risk transfer.
Determining the maximum possible losses for earthquake events in areas with high seismicity potential is very important, especially in the urban area with the highest population concentration and thus the highest exposure.
Parametric insurance has the potential to be used as a tool for innovation in the insurance industry. The increasing challenges related to the vulnerability of human societies and their assets against natural disasters cannot usually be dealt with by active insurance.
The need to increase the resilience of vulnerable communities against natural disasters can be answered with parametric insurance (or index-based insurance).
Parametric insurance policies are products that are paid when an earthquake meets or exceeds the intensity of the insured ground shaking at a specified location and the insured suffers damage.
This insurance is usually paid within 30 days after an event. Parametric insurance usually includes extensive coverage so that payments can be used to cover property replacement, repair costs, business expenses, lost income, employee benefits, and expenses, or any other expenses the policyholder may incur following a disaster.
To prove the damage, a simple confirmation of the amount of the damage, signed by the insured's agent after agreeing to the conditions and finalizing the price, is mandatory.
The main features of this insurance are that the compensation is fast and cash is paid immediately. Moreover, in case of occurrence, payment is guaranteed.
Earthquake risk is covered by this type of insurance in countries such as Turkey, Mexico, and Chile, and recently in Greece, which shows significant damage history with the impact of this risk and efforts to reduce the vulnerability of society.
In 2011, the World Bank introduced a program called the "Global Parametric Insurance Facility" aimed at supporting parametric insurance and created a financial instrument to promote it.
The Caribbean Disaster Risk Insurance Facility established parametric insurance policies to help Caribbean countries in 2007 limit financial losses from natural disasters.
Since 2015, the first flight delay insurance in China has been offered as a parametric insurance that pays up to 300 Yuan (40 USD). In 2017, European firm "Swiss Re" created parametric insurance that the reinsurer called "the first hurricane warning insurance product for businesses operating in Hong Kong."
AXA also ensures customers against emerging climate risks by creating a global parameters division. For developing countries with a lack of resources that have problems in the financing process of responding to natural disasters, the participation of the private sector is also an important solution.
Despite the advantages of this product, the demand for parametric insurance products is still lower than expected. It seems that the low probability and at the same time the complexity of these types of risks are the reasons for the low demand for the parametric insurance product.
For risks with low probability and high impact - in the case of most natural disasters - the process of disaster risk management is to focus on the coordination of several areas of regional and national risks and to create innovative insurance products.
This may be achieved with parametric insurance. Parametric insurance is increasingly needed as a tool to cover damages caused by various natural disasters.
The future of earthquake insurance
In January 1994, when the Northridge earthquake, an M6.7 earthquake, struck Southern California and caused $26.4 billion in damage, the insurance industry ended up paying out more than it had collected in the earthquake.
Insurance premiums in the last 30 years, while no insurance company has gone bankrupt, some have come very close to bankruptcy. In order to recover their financial strength and better prepare for the next earthquake, most insurers began to limit their exposure to earthquakes.
In addition, most insurers asked for both rate increases and increases in deductibles from the current 10 percent to 15 percent or more.
This started a crisis that in mid-1996 threatened the life of the state's housing market and halted the state's recovery from recession. Don't forget that Earthquake insurance is a new earthquake insurance product.
Mehdi Zare is a professor at the International Institute of Earthquake Engineering and Seismology.