Ferdowsi Mausoleum named Khorasan Razavi's most-visited site
April 3, 2023 - 20:0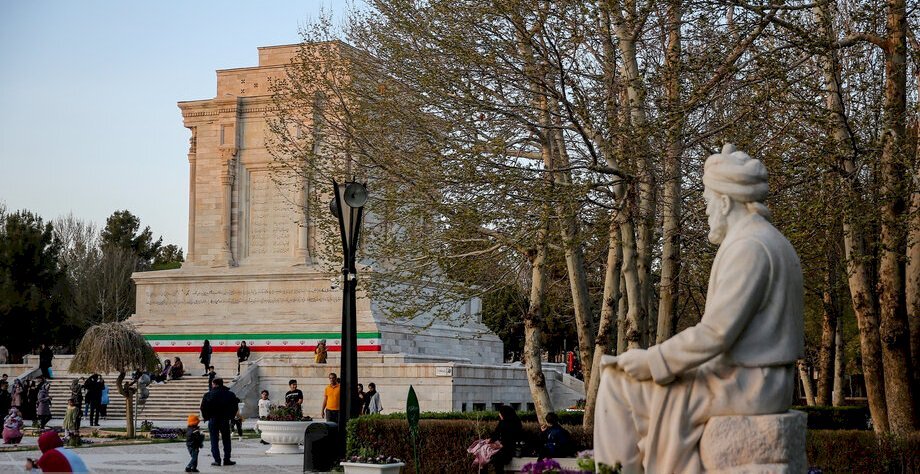 TEHRAN –Ferdowsi Mausoleum in the city of Tus, northeastern Khorasan Razavi province, received the topmost number of visitors amongst the cultural heritage museums and sites of the province during the two-week New Year (Noruz) holidays, the provincial tourism chief has said.
Some 150,000 people visited the garden-mausoleum of the illustrious Persian poet during the holidays, which ended on April 2, Seyyed Javad Mousavi explained on Monday.
The garden-mausoleum of Ferdowsi is located in Tus, near the provincial capital of Mashhad, which is one of the top tourist attractions of the country. Tus has been the birthplace of some important cultural and scientific Iranian figures in the past centuries.
Many Iranians regard Ferdowsi as the greatest of their poets. Down through the centuries, they have continued to read and listen to recitations from his masterwork, the Shahnameh.
Tus and its historical gates, citadel and ramparts were registered on the National Heritage list in 1996.
The capital city of Mashhad is home to the holy shrine of Imam Reza (AS), the eighth Shia Imam, which attracts thousands of pilgrims from various Iranian cities, neighboring countries, and even across the globe.
Dozens of five-star hotels and hostels are dotted around the holy shrine. The metropolis has the highest concentration of water parks in the country, and it also embraces a variety of cultural and historical sites that are generally crowded.
ABU/AM