A review of "Memory Writing in the Local Context of the Sacred Defense"
A successful example of a great teamwork
April 3, 2023 - 17:33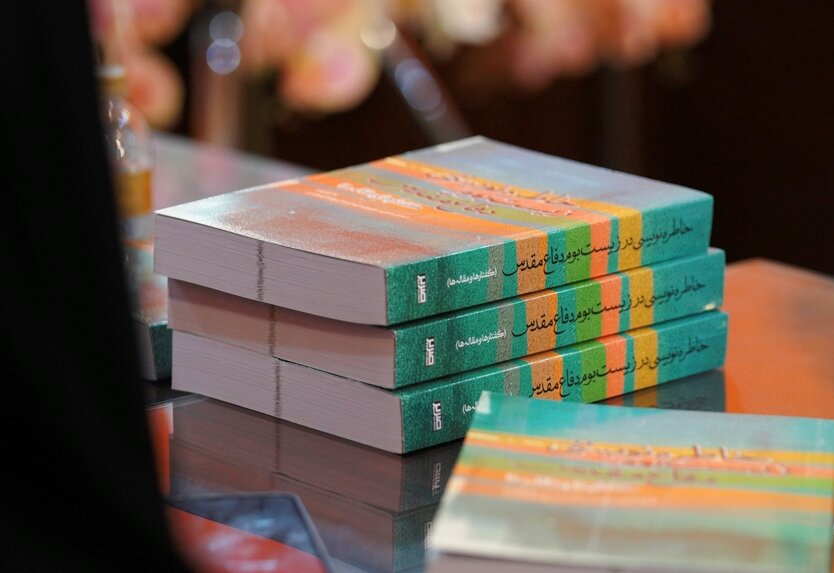 As IBNA reported, in the presence of general Abbas Bayrami, and Writers and publishing activists such as Ali Asghar Jafari, Muhammadreza Sangari, Mohsen Shahrezaei and Masumeh Ramhormozi, a review session was held for the book "Memory Writing in the Local Context of the Sacred Defense".
At the beginning of the session, Ali Asghar Jafari said that the progress of the Sacred Defense Literature Organization is due to the efforts of many people who have done good cultural work for the organization these years, such as Professor Babaei, Professor Foroughi, Professor Hesam.
He stated that recent events have shown that some of our eighties and nineties need to be given more information and children and adults from these generation the sequence of our civilization must be determined for the new generation, and a major part of our history lies in the Sacred Defense.
According to Jafari, we can only do impressive works in the field of the Sacred Defense through literature.
Mohsen Shahrezaei said that from 2013 until now, when the Memory Council of the Organization of Literature and History of the Sacred Defense decided to launch a series of educational workshops across the country with the aim of training new writers, many young writers were trained.
Every workshop that was held, one person added an article to complete it and with the conditions of the day. In this book, there are seven workshops, which were given by 11 people, all of whom were pamphlet veterans and writers whose names are given in the book.
Shahrezaei pointed that memory is a living being and this living being is being renewed day by day.
He also added that "Memory Writing in the Local Context of the Sacred Defense" is an example of successful teamwork and if we refer to history, we have very strong teamwork in Iran. This book is a highly successful example with a mix of young and old authors.
Mohsen Shahrezaei mentioned that biosphere means ecosystem and it is rightly defined here; That is, how memory writing has been formed in this ecosystem and how this growth should be formed.