Iran-Qatar trade estimated to reach $3b by March 2025
April 8, 2023 - 11:21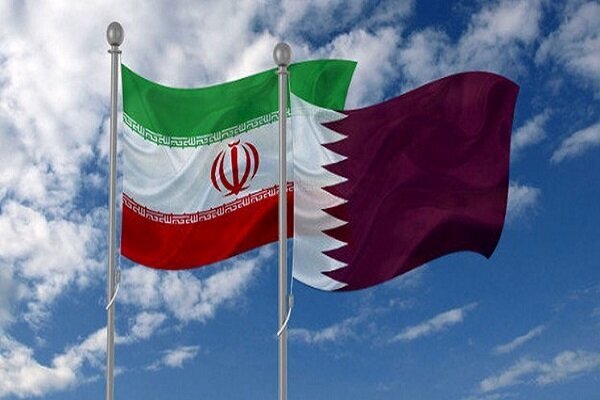 TEHRAN- The value of trade between Iran and Qatar is estimated to reach $3 billion by the Iranian calendar year 1404 (begins on March 2025), an official with Iran's Trade Promotion Organization (TPO) announced.
Farzad Piltan, the director-general of TPO's Office of West Asian Countries, said such amount of trade will includes export, import, joint investment, transit, re-export and joint production.
The governmental officials of the two countries are negotiating and are continuously providing infrastructure to achieve this goal, he added.
In early March, the head of TPO stressed the expansion of trade ties with Qatar and cooperation with the Qatari traders and businessmen in the field of partnership and joint investment and infrastructure development.
Alireza Peyman-Pak made the remarks on the sidelines of the first day of Iran-Qatar business forum in Tehran.
Referring to the 13th government's emphasis on developing relations with its neighbors, the official said: "Qatar is one of the countries that, although it has close political relation with Iran, unfortunately in recent years enough attention has not been paid to the use of commercial and economic opportunities of cooperation with this country".
"During the past few months and in the 13th government, we have paid serious attention to the development of business relations with this country", he noted, adding, "In this regard, we have sent commercial attaché to Qatar, established a trade center, held a special exhibition, and sent business delegations".
In a meeting between Mohsen Rezaei, the Iranian vice president for economic affairs, and Qatar's Emir Sheikh Tamim Bin Hamad al-Thani in October 2022, the two sides discussed ways of expanding trade ties between the two countries and emphasized the need for taking the necessary measures to reach the goal of reaching three billion dollars of annual trade by 2025.
During the meeting, which was also attended by the TPO head, the Iranian side proposed drawing a roadmap for the two countries' trade development which was welcomed by Qatar's Emir.
Rezaei and Peyman-Pak visited Doha on top of a trade delegation to attend the opening ceremony of Iran's exclusive exhibition in the country.
MA