Persian painting biennial honors top artists
April 30, 2023 - 18:18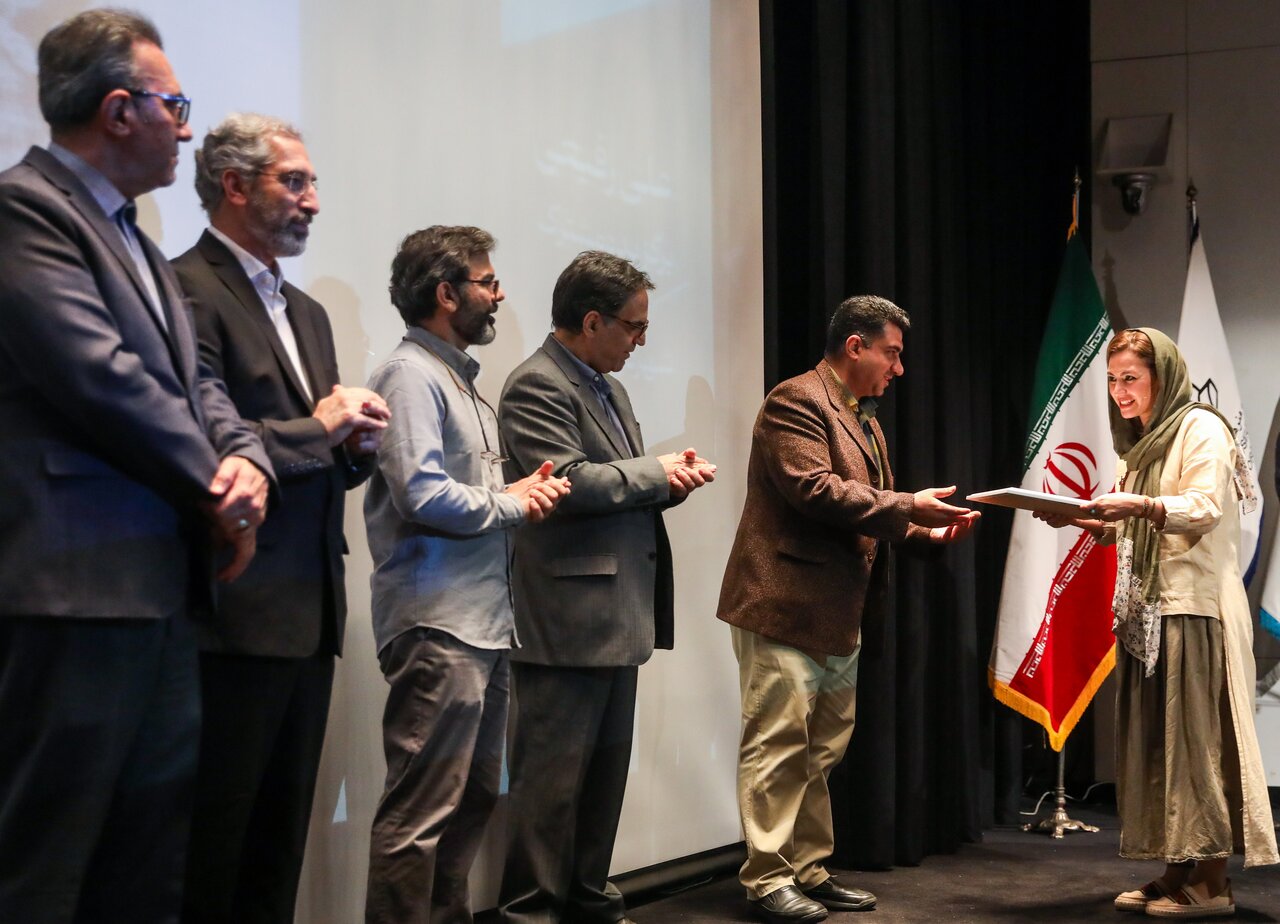 TEHRAN – Winners of the 11th edition of Iran's National Biennial of Persian Painting were awarded during the closing ceremony of the event on Saturday at the Tehran Museum of Contemporary Art.
The awards ceremony was attended by the president of the biennial, Soleiman Saeidabadi, Deputy Culture Minister for Artistic Affairs Mahmud Salari, Visual Arts Office director Abdorreza Sohrabi and a group of cultural figures and artists.
A jury comprising Selina Puria, Khashayar Qazizadeh and Meisam Hassankhani selected the winners in different categories.
Naghmeh Torabain won the top award in the Persian painting (miniature) category. Hadi Faqihi and Maedeh Inanlu took second and third prizes.

Mahbubeh Hosseini, Soheila Jahed, Maryam Shakeri and Donya Emam-Hosseini were awarded honorable mentions in this section.
In the taz'hib (illumination) section, the grand prize was awarded to Batul Sabeti, while Zahara Doosti was selected as runner-up. Third prize was given to Nasrin Aqamiri.
Zeinab Shahi, Zeinab Masudi, Zahra Asadi and Farinush Gholamali won honorable mentions.
Maryam Rashidi-rad took first place in the Persian painting design category. Ali Rafiei and Saeideh Rezai won second and third prizes.
In the category of gol-o-morgh, a unique style of Persian painting featuring bird and floral motifs in different colors, Rana Sharilu won first prize, Mohammadreza Aqamiri received second award and third prize was given to Azadeh Shushpur.
In the lacquered gol-o-morgh section, Fatemeh Ghazali took first place. Fatemeh Hendi and Somayyeh Shirmohammadi won second and third prizes.
The National Biennial of Persian Painting was held this year after a six-year gap resulting from mismanagement and the COVID-19 pandemic.
"I believe that such a great art with its worldwide fame doesn't deserve a biennial of poor quality," Saeidabadi said.
"The defect in the biennial is partially related to mismanagement in the governmental art organizations and the inefficiency of art policymakers in the country," he added.
"Undoubtedly, art, in particular local traditional art, is one of the major tools for entering the world's new system," he noted.
The ceremony ended with the launching of a booklet on the 11th National Biennial of Persian Painting.
Photo: An artist (R) receives an award at the 11th National Biennial of Persian Painting at the Tehran Museum of Contemporary Art on April 29, 2023. (ISNA/Mohammadreza Bolandi)
MMS/YAW