Iran president due in Damascus on Wednesday
May 1, 2023 - 20:35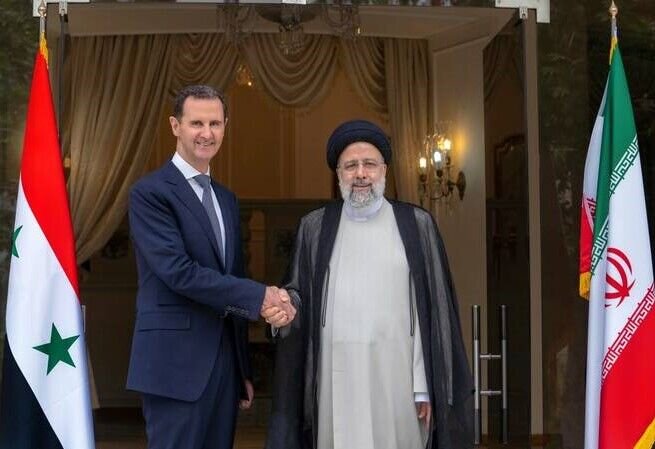 TEHRAN – Iranian President Ayatollah Ebrahim Raisi will pay a visit to Syria on Wednesday, Iran's official news agency reported.
Raisi will be accompanied by high-level economic and political delegations, IRNA said. The visit is taking place at the invitation of Syrian President Bashar Assad.
During their two-day trip to Syria, the president and his delegation will consult with the country's top officials about ways to consolidate and strengthen political relations and expand and improve the level of economic and commercial cooperation between the two countries, IRNA said.
In addition, during this trip, the president of the Islamic Republic of Iran will attend the joint meeting of Iranian and Syrian businessmen and discuss and exchange ideas with them.
Meeting and talking with Iranians residing in Syria and visiting the holy places of Syria are among the other plans of Ayatollah Raisi's trip to Syria.
Earlier, Iranian Ambassador to Syria Hossein Akbari considered the planned visit of Iranian President Ebrahim Raisi to Syria as a "turning point" in the region, emphasizing that the trip will have positive effects beyond the region.
Raisi's trip to Damascus on Wednesday is very important due to the changes that are happening in the region, Akbari told IRNA.
He said the visit can have both regional and extra-regional effects and at the same time help to strengthen and develop relations between the two countries in all areas.
Commenting on the expected achievements of the two-day trip, he said, "This trip will not only be beneficial for Tehran and Damascus, but it is a very good event that other countries in the region can also take advantage of."
He underlined that both Tehran and Damascus have a winning case and have raised their flags, and when the synergy between them is greater, it can increase the power of resistance.
"At the same time, this trip can open a space and chapter of interaction between the countries that oppose the domination system, especially the countries that are in the area of sanctions and have common interests. Other countries can also use it," the ambassador said.