Russia seeking to facilitate medical imports from Iran
May 2, 2023 - 16:35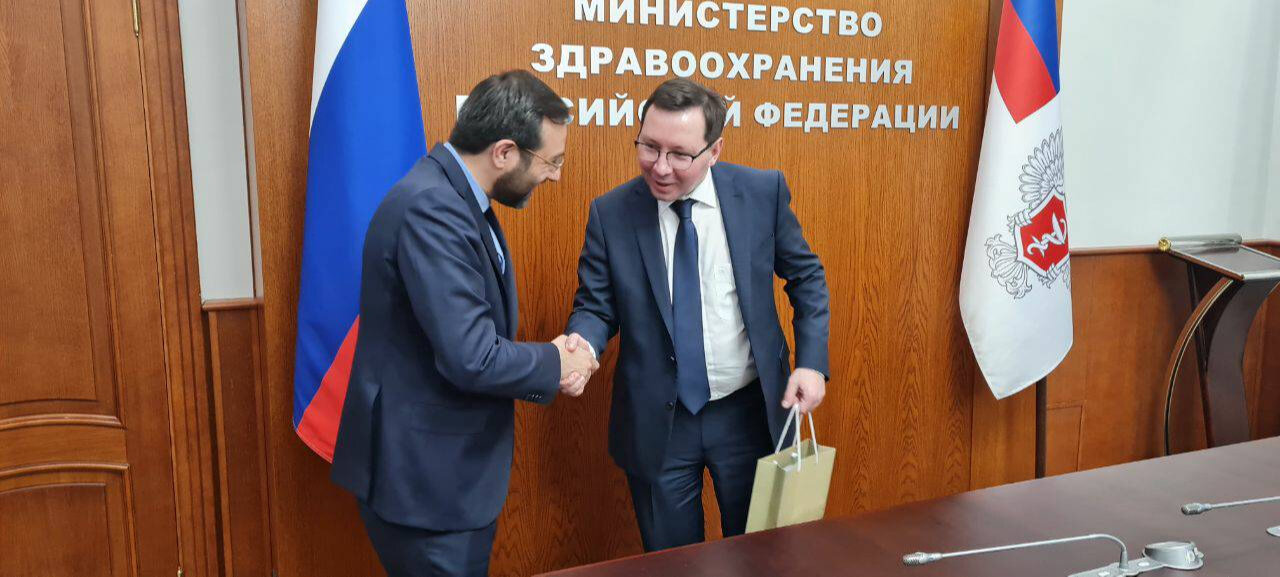 TEHRAN – The head of the Food and Drug Administration has said Russia is seeking to facilitate medical imports from Iran.
"We are determined to have interactions with Russia in the field of health," IRNA quoted Heidar Mohammadi as saying.
He made the remarks in a meeting in Moscow with the Russian deputy health minister Sergey Glagolev.
Mohammadi pointed out that Iran-made medical devices are currently exported to 55 countries around the world.
The Russian official, for his part, expressed hope that relations will be enhanced in the field of technology transfer.
"Certainly, we have a lot of motivation to introduce our manufacturers to Iran and also visit Iranian companies to boost cooperation in the future."
He also expressed his interest in further cooperation in the field of combating infectious diseases and expanding medical tourism.
In October 2022, Hossein Shomali, an official with the Food and Drug Administration said Iran exported medicine worth $7.5 million to Russia in the [Iranian calendar] year 1400 (March 2021-March 2022).
Biological medicine accounts for a major portion of the products exported from Iran to Russia, ISNA quoted Shomali as saying.
The pharmaceutical industry is one of the active and important industries, which during the past years has been able to meet the domestic need for medicines to an acceptable level with significant growth.
At the same time, one of the solutions for the development of the pharmaceutical industry, considering the large volume of the pharmaceutical consumption market in the world, is the export, he highlighted.
Exporting medicine has advantages such as saving foreign currency and thus facilitating the production cycle with the possibility of importing raw materials, it also can lead to the reduction of production costs, and on the other hand, it can encourage the manufacturing company to improve product quality, he explained.
He went on to say that the export value of the country's pharmaceutical items last year was about $60 million, which has increased by 30 percent compared to the previous year, which shows the 0.2 percent share of the pharmaceutical industry in export revenue among the different industries of the country.
Health Minister Bahram Einollahi has said many countries in the region are asking Iran for help with issues related to health.
Emphasizing that all diseases are currently treated in the country, the minister added: "With the help of scientists, we were able to educate efficient human resources," ISNA reported.
Countries that do not have pharmaceutical production infrastructure or have a small share of domestic production compared to their pharmaceutical market, can be a good export target for Iranian companies, he added.
The value of Iranian pharmaceutical exports to Russia last year was about $7.5 million, which is 12.5 percent of the country's total exports, most of which were biomedicine, he said.
MG