Iran, Iraq sign MOU to complete Shalamcheh-Basra railway
May 7, 2023 - 14:0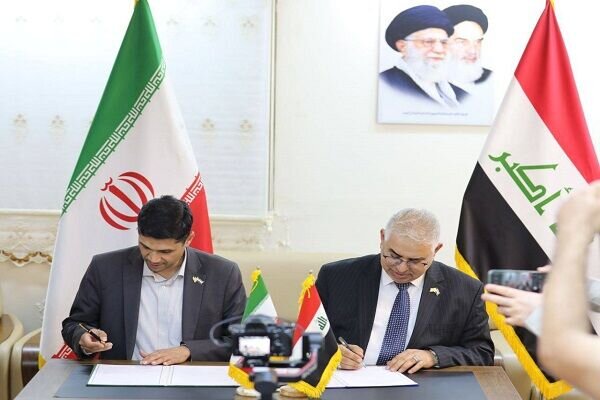 TEHRAN – Heads of the railways of Iran and Iraq have signed a memorandum of understanding (MOU) on taking executive measures for completing the Shalamcheh-Basra railway, the portal of Iran's Transport and Urban Development Ministry reported on Sunday.
The MOU was signed at the place of the Iranian embassy in Baghdad, on the sidelines of the visit of Seyed Miad Salehi, the head of the Islamic Republic of Iran Railways (known as RAI) to the Arab country.
During the visit, which was carried out in line with the agreement between the transport ministers of the two countries last month; after a joint meeting between the technical teams of the two parties at the border of Shalamcheh, the railway heads of the two countries along with the technical teams paid a visit to the railway project.
Iran and Iraq signed an MOU for the construction of the Shalamcheh-Basra railway in the Iranian calendar year 1390 (March 2011-March 2012) which was not implemented completely.
The construction of the railway which connects Iran's southwestern Shalamcheh town to Basra city in Iraq has faced several problems for many years.
EF/MA