Iranian football clubs engaged in verbal wars
May 8, 2023 - 14:25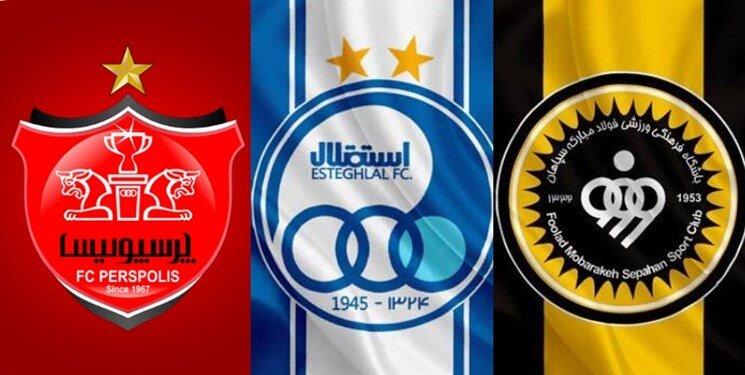 TEHRAN – The Iranian football clubs are engaged into verbal wars once again. Such conflicts can create a toxic environment within the football community and can negatively impact the reputation of the clubs involved.
Sepahan, Esteghlal and Persepolis are in title race to win 2022/23 Iran Professional League but they have fallen into verbal war trap, especially the first two clubs against the third one.
Sepahan are favorites to win IPL title after eight years but suffered a late draw against Malavan in their home game and now sit one point behind Persepolis.
Esteghlal also were favorites to defend their title but lost the most important match in Tehran derby to their archrivals Persepolis and also were held to a 1-1 draw against struggling Sanat Naft in their home match and missed the chance to win the title.
Shortly after, they started to protest the time schedule and referees' decisions. They believe that the referees' decisions have gone against them and so on.
The verbal wars between the clubs are unnecessary and unproductive.
It is important for football clubs to focus on their own performance and success, rather than engaging in petty arguments with others. Instead, clubs should strive to build positive relationships with their peers and work towards promoting unity and sportsmanship within the sport.
It is important for football clubs to maintain a professional and respectful approach in their statements towards other clubs and individuals, as well as to prioritize the well-being of their players and fans. Any conflicts or disagreements should be addressed through constructive dialogue and peaceful resolution.
Iran football needs reforms namely, well-equipped stadiums, Video Assistant Referee (VAR), broadcasting right and ticketing system to ensure the industry remains resilient and competitive for the future.