50,000 sightseers visit UNESCO-designated garden in two days
May 8, 2023 - 21:0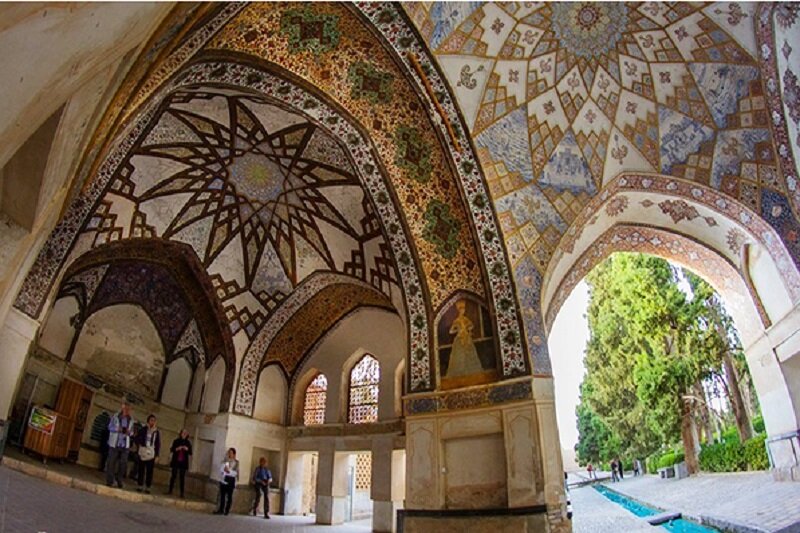 TEHRAN – On May 4 and 5, over 50,000 sightseers paid visits to the UNESCO-registered Fin Garden situated near the oasis city of Kashan on the margins of the central Iranian desert.
The UNESCO site hosted 19,441 travelers on May 4, and 31,123 on May 5, CHTN quoted a local tourism official as saying on Monday.
Currently, Kashan and its surrounding towns and villages constitute major destinations for domestic travelers who attend joyous celebrations dedicated to roses. Golab-Giri or rosewater festival is observed annually during May and June when lush rose fields bloom and produce an exquisite scent.
Fin Garden together with eight others across the country has been inscribed on the UNESCO World Heritage list under the title of "The Persian Garden."
The genuine concept of the Persian Garden is deeply rooted in time and interweaves natural elements with manmade components to embody the idea of creating a paradise on Earth utilizing artistic, philosophical, figurative, and religious notions.
The UNESCO website asserts that the flawless design of the Persian Garden, along with its ability to respond to extreme climatic conditions, is the result of an inspired and intelligent application of different fields of knowledge, i.e. technology, water management, engineering, architecture, botany, and agriculture.
AFM