Qajar-era bathhouse added to national heritage list
May 14, 2023 - 21:28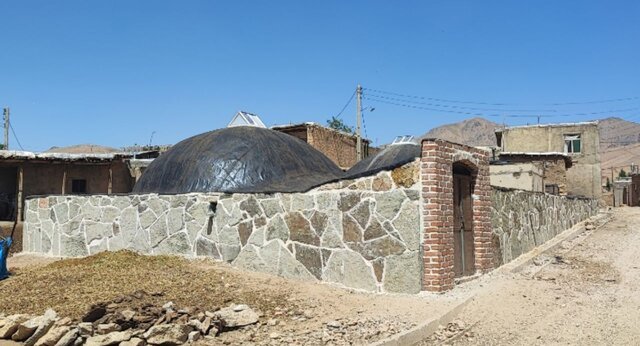 TEHRAN –A Qajar-era (1789-1925) public bathhouse in a small village in the west-central Hamedan province has recently been added to the national heritage list, a local tourism official has said. 
The historical structure has undergone several rehabilitation works as a prerequisite for national registration, Kamran Akbari explained on Sunday.
The atmospheric bathhouse is planned to turn into a cultural center when the restoration work is completed, the official added.

Bathhouses or 'hammams' in Iran were not only places for bathing and cleaning up. They had a social concept for people who gathered at these places weekly.
It was a place where people talked with each other about their daily life and shared humor and news. There are still bathhouses in Iranian cities but they do not have their social function anymore since most people have bathrooms in their homes due to the modern lifestyle.
Some cities had separate bathhouses for men and women. They were usually built next to each other. However, there were some bathhouses, which were used by men and women at different times of the day.
Persian literature is full of proverbs, narrations, and folk stories about bathhouses, which indicate the importance of the place in the past time.
Known in classical times as Ecbatana, Hamedan was one of the ancient world's greatest cities. Pitifully little remains from antiquity, but significant parts of the city center are given over to excavations. Ecbatana was the capital of Media and subsequently a summer residence of the Achaemenian kings who ruled Persia from 553 to 330 BC.
ABU/AM