Rouhani says Iran welcomes close ties with Balkan states
April 17, 2016 - 18:42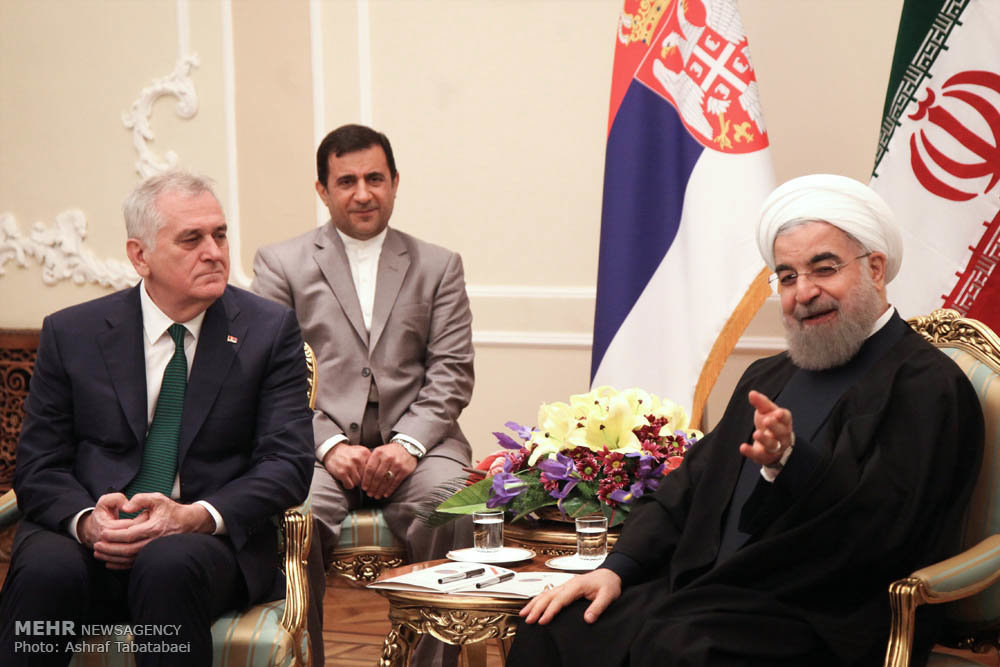 TEHRAN – President Hassan Rouhani said on Sunday that Iran welcomes expansion of ties with the European countries including those in the Balkan region.
"Tehran and Belgrade can use existing capacities to expand cooperation and serve the two nations' interests," he said during a meeting with Serbian President Tomislav Nikolic in Tehran.
Rouhani also said that spread of violence and terrorism is a serious problem to the world.
Devine religions, especially Islam, are against terrorism, he said, calling for international unity in fight against terrorism.
The Serbia president said that Iran's resistance against sanctions and success in the nuclear talks demonstrate the country's "cultural power".
Nikolic was referring to the nuclear deal between Iran and the 5+1 group - the United States, Britain, France, China and Russia plus Germany – which went into effect in January, 2016.
Nikolic also said Serbia is interested in expanding ties with Iran.
NA