Iran, S. Korea to pen 3 MOUs on energy co-op
April 19, 2016 - 10:39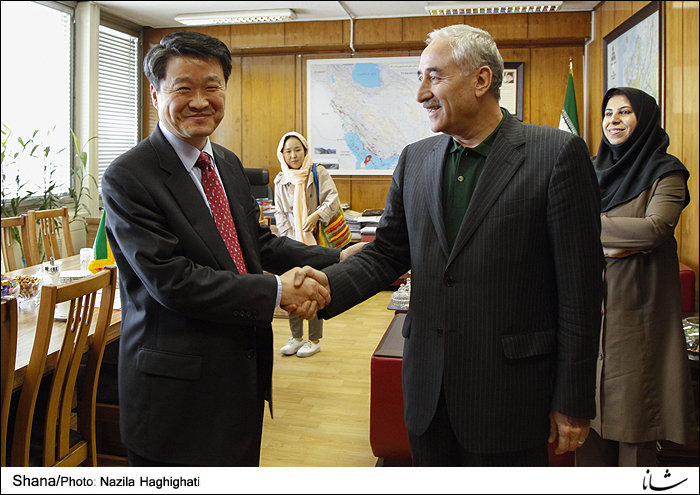 TEHRAN-Tehran and Seoul will sign three agreements for cooperation in energy sector along with the upcoming South Korean President Park Geun-hye' s visit to the Iranian capital, from May 1 to 3, a top official in Iranian Oil Ministry told the Shana news agency on Sunday.
"An MOU will be endorsed between the two sides' oil and energy ministers and two contracts will be signed between the South Korean side, National Iranian Oil Company (NIOC) and National Iranian Gas Company (NIGC)," Marziyeh Riyahi explained.
As she added, the two Asian countries will expand their cooperation in areas including increasing Iran's crude oil output, making joint ventures to grow technology transfer level between the two sides, making investments in IGAT-9 (a 35 bcm per year pipeline that Iran plans to use to send gas from South Pars to Europe via Turkey) and I-GAT-11 (the 1100-kilometer-long pipeline which begins from Assalouyeh and join the 48-inch Mashhad-Tehran pipeline after passing through the provinces of Bushehr, Fars, Yazd, Isfahan and Semnan), mini LNG and LNG plants, as well as cooperation in petrochemical sector.
"South Korea is eager to boost joint industrial partnership with Iran, especially in ICT, steel, oil and gas sectors," Joo Hyung-hwan the Korean minister of trade, industry and energy said in a meeting with Valiollah Seif the governor of the Central Bank of Iran in Tehran, in February.
The Korean official expressed his country's eagerness to launch joint ventures with Iran in shipbuilding, automobile production, hospital construction, and vocational education.
He also said that Iranian banks will continue operation in South Korea thanks to the lifting of sanctions against the Islamic Republic.
During the meeting, the two sides discussed ways to enhance banking cooperation and open lines of credit to facilitate bilateral trade.
South Korea is a key trade partner of Iran in Asia. Seoul imports as much as 10 percent of its required oil supplies from Iran.
The current volume of trade between the two countries stands at around $9 billion which is expected to be increased to well above $10 billion in the near future, Press TV reported in February.
HJ/MA