Iran, S. Korea sign MOU to boost forest preservation co-op
May 3, 2016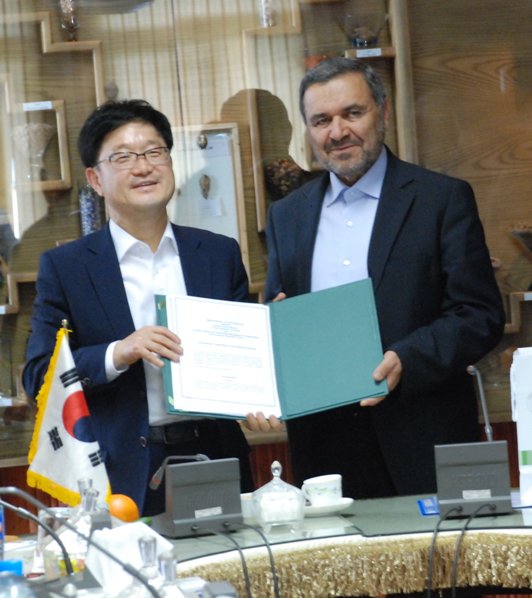 TEHRAN — Iran's Forests, Range, and Watershed Management Organization inked a memorandum of understanding with Korea Forest Service in Tehran on Monday, ISNA news agency reported.
The MOU centers around sustainable management of forests; forests' preservation and exploitation; soil erosion prevention; pesticide's management; monitoring, controlling and fighting forests fire; and watershed management; the Iranian organization's director Khodakaram Jalali said.
This has paved the way for great cooperation between the two countries, Jalali noted.
Jalali explained that the MOU does not constitute a legally binding commitment by any of the parties but experts from both countries are due to be dispatched to Iran and South Korea to carefully examine the forests' potential so that "we can sign long-term agreements on each field."
For instance, growing mushroom and forest fire management are of the fields that South Korea can help Iran with and Koreans have asked for conducting researches on Iran's forests plans, Jalali added.
Signing this MOU will definitely help to protect, preserve and restore forests in Iran, he highlighted.
South Korean President Park Geun-hye made a three-day visit to Iran (starting on May 1) at the head of a high-ranking politico-economic delegation.
MQ/MG