Iran stresses political solution to Syrian crisis
May 3, 2016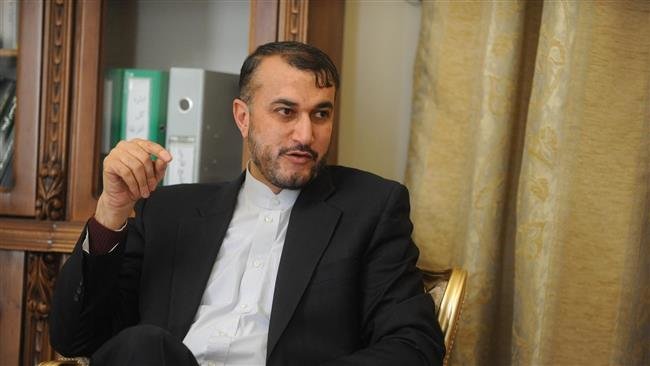 TEHRAN – Iran has been stressing the need to find a political solution to the crisis in Syria and sending humanitarian aid to the country since the beginning of the war in the country, Iranian Deputy Foreign Minister Hossein Amir-Abdollahian said on Monday.
"Some of the actors have supported the terrorists by adopting military approach to reach their objectives, but the Islamic Republic of Iran has stressed political solution and simultaneously supported the process of political reforms in Syria," Amir-Abdollahian said during a meeting with Secretary General of the French Ministry of Foreign Affairs Christian Masset in Tehran.
Amir-Abdollahian also expressed concern over violation of ceasefire in Syria.
"In spite of the agreements reached in Geneva upon ceasefire in Syria, some of the armed forces adopted hostile approach and violated the ceasefire in a coordinated plan with Daesh and Al-Qaeda," he lamented.
It is essential for the international community to reach a proper understanding about definition of the terrorist groups, he said in reference to differences over who can be classified as terrorist or opposition.
Masset said that Tehran and Paris share common views on solution to the Syrian crisis.
He cited fighting terrorism and supporting the process of democracy in Syria as examples of common views of the two countries.
NA/PA