Referee Faghani backs Iranian referees
May 3, 2016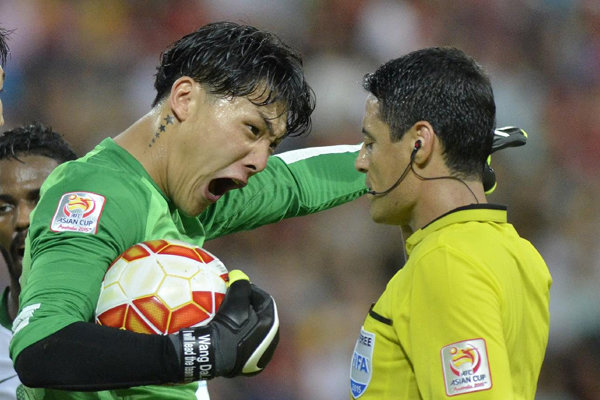 Referee Alireza Faghani has backed Iranian referees to take charge of more international events.
The international referee was appointed for the Olympic Football Tournament Rio 2016 on Monday.
Faghani will be assisted by his countrymen Reza Sokhandan and Mohammadreza Mansouri in the prestigious competition.
Faghani made history by officiating the FIFA Club World Cup final, where Barcelona defeated River Plate 3-0 at the International Stadium in Yokohama, Japan.
He was named as the fourth referee for the opening match of the 2014 FIFA World Cup between Brazil and Croatia.
Faghani was appointed to referee the 2015 AFC Asian Cup Final, which was contested by South Korea and Australia.
"The Iranian referees have been appointed for the prestigious tournaments in the recent years. It means our referees have capacity to officiate at the big events," Faghani told ISNA.
"To be appointed for the Olympic Games is important however I think to do a good job in the event is more important because of this we must be well-prepared for the competition," the 42-year-old added.
The men's competition will see 18 referees and 32 assistant referees officiate and at the women's tournament, 14 referees and 24 assistant referees will be on duty. In both competitions, all six FIFA Confederations will be represented," FIFA said.
FIFA noted that the Olympic Football Tournament Rio 2016 will take place from August 3 – 21, with the competition's men's and women's finals taking place in the iconic Maracanã stadium.