Tehran Intl. Book Fair warmly received at new venue
May 6, 2016 - 18:40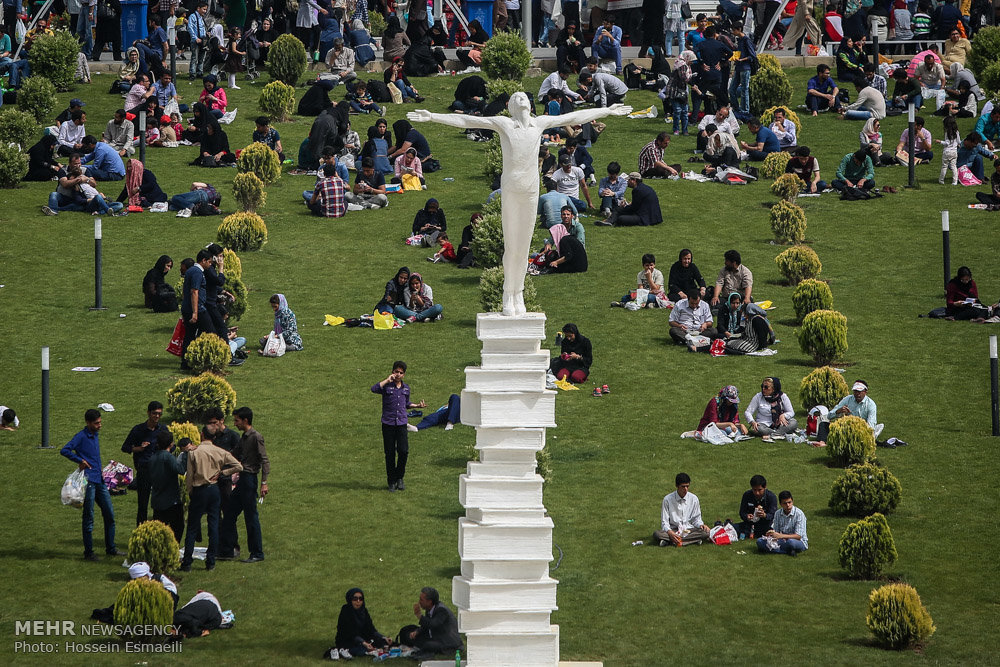 TEHRAN -- The 29th Tehran International Book Fair (TIBF) was warmly received by visitors at its new venue while experts predicted that the relocation of the fair would result in a drop in the number of visitors.
The publishers were surprised by the large number of visitors on Thursday, the second day of the event, Homayun Amirzadeh, the director of the TIBF Council for Supervision and Evaluation, told the Persian service of IRNA.
The organizers relocated the fair this year from Imam Khomeini Mosalla to Shahre Aftab, a newly-constructed fairground in southern Tehran.
Persian news agencies published various reports on the TIBF, most of which are about visitors warmly welcoming the event.
Due to the relocation, the TIBF still faces some problems, but the event's success in displaying a huge assortment of books can help the visitors overlook the problems, IRNA wrote.
"The number of visitors is more than predicted, and that number is expected to increase in the upcoming days," ILNA wrote on Friday.
"The book fair is becoming better," the report read and added, "However, some disharmonies still continue."
People's warm reception for the book fair brought happiness to the organizers, the Persian service of MNA reported.
"Avoiding a hasty judgment of the visitors' welcome to the book fair, we should see if the warm reception continues for the coming days," the report added.
"Tomorrow Is Too Late to Read" is the motto of this year's fair, which will run until May 14.
Photo: Visitors rest on the grass at the 29th Tehran International Book Fair at Shahre Aftab on May 5, 2016. The event, which will run until May 14, has been warmly received despite its relocation from Imam Khomeini Mosalla to the newly-constructed fairground in southern Tehran. (Mehr/Hossein Esmaeili)

MMS/YAW
END