Shahrdad Rohani appointed conductor of Tehran Symphony Orchestra
May 8, 2016 - 19:37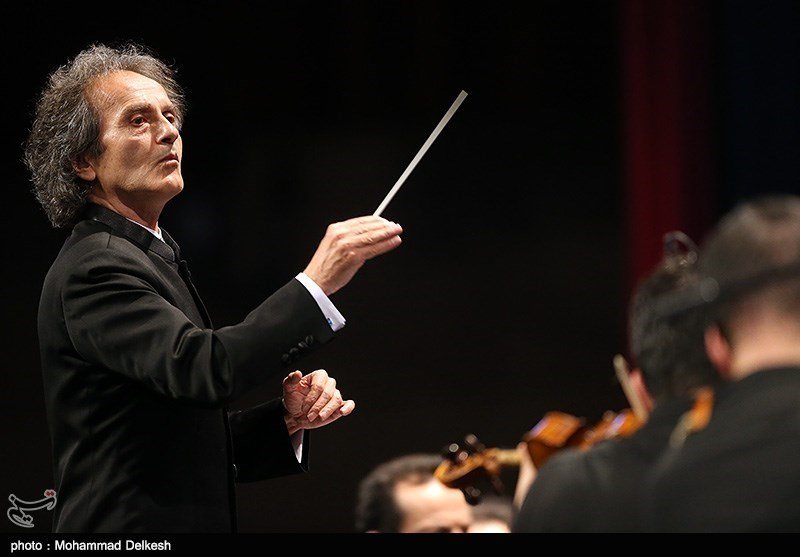 TEHRAN – Maestro Shahrdad Rohani, who has led some prestigious orchestras, including London's Royal Philharmonic Orchestra, took on a new role as conductor of the Tehran Symphony Orchestra on Sunday.
The appointment was announced in a press release by the Rudaki Foundation after Ali Rahbari quit his job as conductor in protest over a new decision by the foundation's Artistic Council for Orchestras to set up a center with the assigned task of managing the Tehran Symphony Orchestra and National Orchestra.
Rohani has been the guest conductor for Minnesota Orchestra, Colorado Symphony Orchestra, San Diego Symphony and the American Youth Philharmonic Orchestras.

New decision by Rudaki Foundation sparks controversy in Iran orchestras

The decision, which was made during a session of the council on Saturday, provoked controversy.
It was deemed as offensive to Ali Rahbari, the conductor and music director of the Tehran Symphony Orchestra, and Farhad Fakhreddini, the director of National Orchestra.
Consequently, Rahbari and Fakhreddini left the session in protest over the decision.
After Hassan Rouhani won the presidential election in 2013, the Ministry of Culture and Islamic Guidance asked Rahbari and Fakhreddini to direct the two orchestras, which had almost been dissolved under the administration of Mahmoud Ahmadinejad.
"I think that Mr. culture minister and his assistant want to undermine my long career in the world," Rahbari told the Persian service of ILNA on Saturday.
He called the decision a snub and said that he would never tolerate it.
According to Rahbari, the foundation was scheduled to sign new contracts with the orchestra's musicians who have threatened to abstain from performing if their contracts were not renewed.
He said that the orchestra may shut down as a result.
Meanwhile, the orchestra is scheduled to perform the closing concert at the 33rd Shanghai Spring International Music Festival on May 18.
Due the recent disagreements in the management of the orchestra, Rahbari said that the concert will likely be cancelled.
Earlier in March, Rahbari quit his job over interventions by some people whom he called "inexpert individuals who have no knowledge of orchestral music."
However, he returned in early April after Culture Minister Ali Jannati and Deputy Culture Minister for Artistic Affairs made a promise to justify the interventions.
Eighty-year-old maestro Fakhreddini, who founded the National Orchestra in 1998, also said on Saturday that he no longer would be the conductor of the orchestra.
"I am the founder of the orchestra and they should ask my view about any plan for the orchestra," Fakhreddini told reporters after left the council's session.
Photo: Shahrdad Rohani conducts a stringed orchestra during the 31st Fajr International Music Festival at Milad Tower in Tehran on February 15, 2016. (Tasnim/Mohammad Delkesh)

MMS/YAW
END