Iranian producer Manuchehr Mohammadi wins 10th FIAPF Award 
May 22, 2016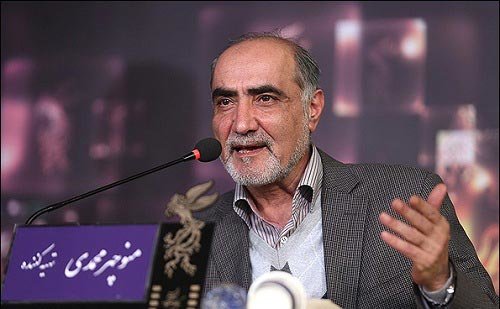 TEHRAN – The esteemed Iranian producer Manuchehr Mohammadi has been picked as the winner of the 10th FIAPF (International Federation of Film Producers Associations) Award for Outstanding Achievement in Film in the Asia Pacific region.
The Asia Pacific Screen Awards (APSA) announced the award from the Cannes Film Festival on May 16, fifteen years after Mohammadi's film "Under the Moonlight" won the Critic's Week Grand Prize in 2001, APSA has announced on its website.
The 2016 award will be presented to Mohammadi at the 10th Asia Pacific Screen Awards on November 24, 2016 in Brisbane, Australia's new world city.
The APSA FIAPF award celebrates a film practitioner from the region whose career and actions contribute strongly to the development of the Asia Pacific film industry.
"I owe this honorable award to a large number of talented Iranian artists who have helped me throughout the thirty years of my career. I am surprised and give my best regards to FIAPF and Asia Pacific Screen Awards", Mohammadi, a member of the prestigious APSA Academy, said upon hearing the news.
This will be the second APSA award for Mohammadi, whose 2013 film "The Painting Pool", starring APSA Academy Member Negar Javaherian, was the recipient of the prestigious APSA 2014 UNESCO Award for outstanding contribution to the promotion and preservation of cultural diversity through the medium of film.
APSA Film Director Maxine Williamson from Cannes called Mohammadi a prolific producer who is very deserving of this award.
"I had the pleasure of serving on the jury with Mohammadi at the Fajr International Film Festival last year and it will be an honor to welcome him into the FIAPF hall of fame. To announce his APSA FIAPF Award honor from Cannes, where the first APSA FIAPF winner is Cannes Jury President (George Miller) is very fitting," Williamson said.
Now a producer of great hits, Mohammadi's extensive film producing career began almost thirty years ago with "The Singing Cat" (1987) and the comedy "Hey Joe!" (1989).
Mohammadi's many productions include "From Karkheh to Rhine" (1993), "The Survivor" (1996) and "Evening of the 10th Day" (2010).
His most recent film includes "Mina's Choice" (2016) directed by Kamal Tabrizi.
Photo: Producer Manuchehr Mohammadi in an undated photo
RM/YAW
END