Rouhani, Modi upbeat over growing ties
May 23, 2016 - 17:26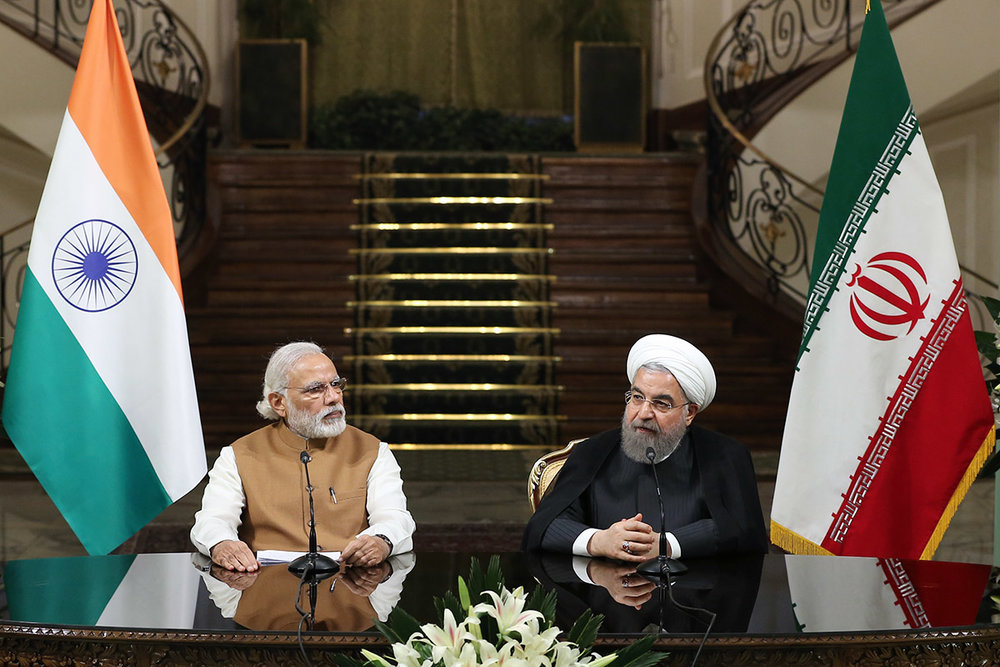 TEHRAN – Iranian President Hassan Rouhani and Indian Prime Minister Narendra Modi on Monday praised growing ties between Tehran and New Delhi, with the Indian leader saying a new chapter is opening in ties.
Rouhani said the strong ties with India will benefit the entire region.
Modi started a historic two-day visit to Iran on Sunday. This is first visit by an Indian prime minister to Iran over the past 15 years.
The trip by Modi after the implementation of the nuclear deal which removes sanctions against Iran is highly significant.
Rouhani said the Indian prime minister's visit to Iran provides the ground to strengthen economic ties.
"The visit, which has taken place in the post-JCPOA and post-sanctions situation, has provided the situation for development of economic relations between the two countries more than the past," Rouhani said in a joint press conference with Modi.
Rouhani said that banking relations between the two countries will be expanded. He added the economic relations can be boosted more and more.
The two countries signed 12 agreements in areas of economy, business, transportation, culture, science and development of ports.
'Historic opportunity'
Afghan President Ashraf Ghani arrived in Tehran on Monday for signing of a trilateral agreement on Chabahar port between India, Iran, and Afghanistan.
Modi said the trilateral agreement is a "historic opportunity".
'Close political ties with India'
Rouhani also said in view of developments in the region, including the conflicts in Afghanistan, Iraq, Yemen and Syria, the two countries of Iran and India can have "closer ties in areas of politics and intelligence for establishing peace and stability."
Modi also said that India and Iran play important role in regional developments. The two countries also share common views and concerns on terrorism, the Indian leader noted.
NA/PA