Indian PM, Iranian president hold substantive talks
February 17, 2018 - 14:53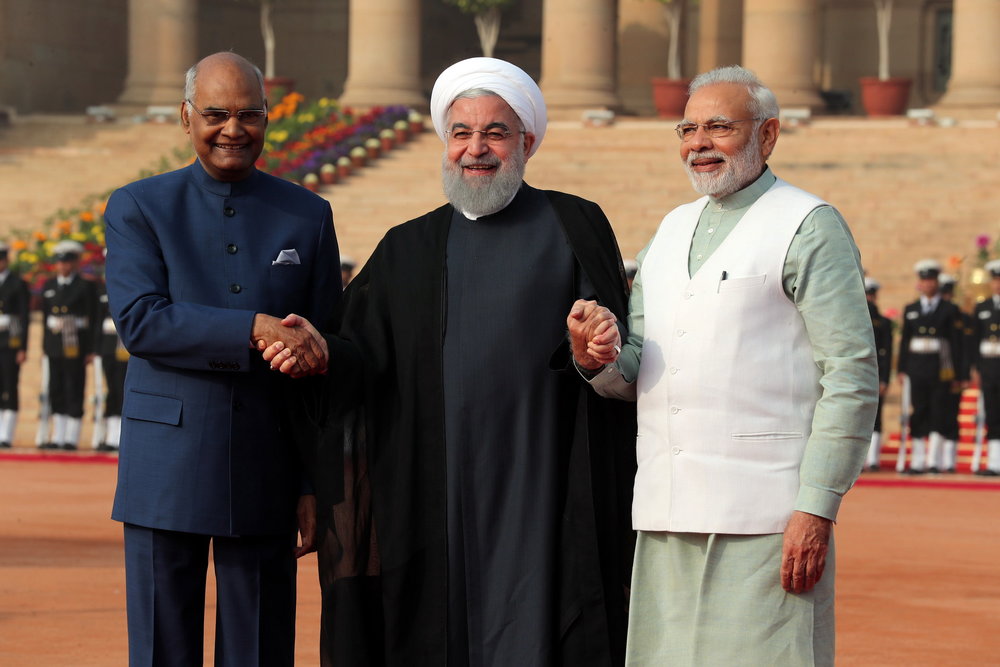 Prime Minister Narendra Modi on Saturday held "substantive and productive" talks with Iranian President Hassan Rouhani to boost cooperation in areas of defense and security, trade and investment, and energy. They also deliberated on regional situations in their wide-ranging talks.
Rouhani, who is on a three-day visit to India, arrived in New Delhi Friday night after spending two days in Hyderabad.
Earlier in the day, Rouhani met Modi and President Ram Nath Kovind and inspected guard of honour at the Rashtrapati Bhawan. He also paid tributes to Mahatma Gandhi at Rajghat.
This is Rouhani's first visit to India after he was elected Iran's president in 2013. Rouhani chose to begin his three-day visit from Hyderabad as the city has a long history of cultural and religious ties with Iran.
The Iranian president visited the tombs of Qutub Shahi rulers in Hyderabad's Golconda area. He addressed Muslim intellectuals, religious scholars and students at an interaction held at a hotel in the city.
India and Iran have robust economic and commercial ties covering many sectors though it has traditionally been dominated by the import of Iranian crude oil by India, which continued to engage with Iran at the time of sanctions.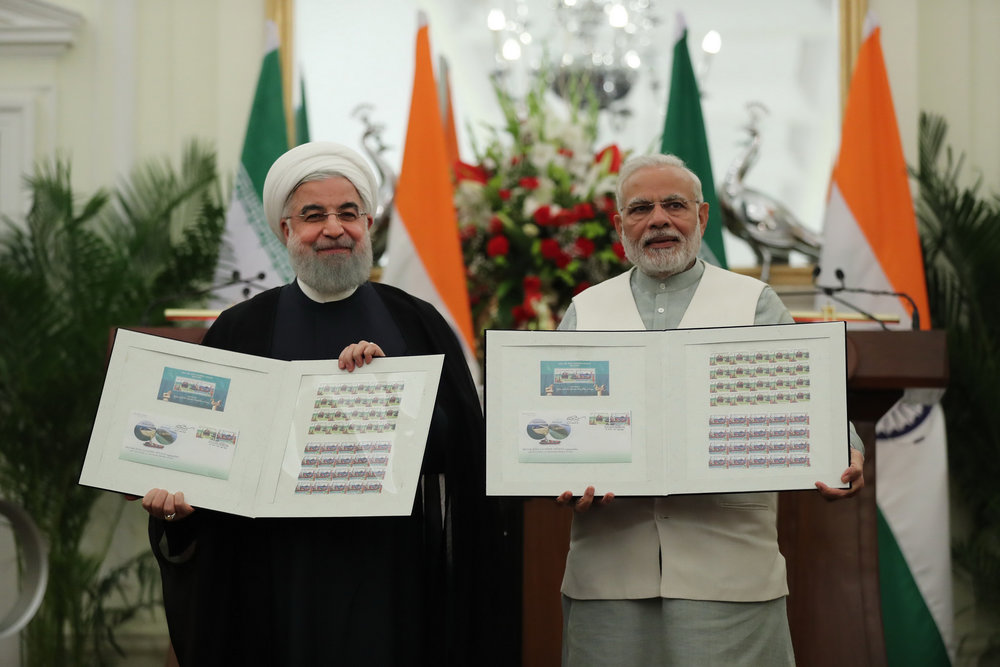 India, Iran ink 9 pacts
The two countries to boost cooperation in key areas of security, trade and energy.
Nine pacts inked which includes one on double taxation avoidance.
Modi appreciated the way the Iranian president provided leadership in developing strategically-important Chabahar Port.
Rouhani said, "We share views on two crucial issues - transit and economy. We want to develop railway relations between the two countries and are seeing the development of Chabahar Port."
Rouhani said, "The kindness accorded to us by the great government of India, I once again thank the people and the government of India for this. The relations between the two countries goes beyond trade and business, it goes back in history."
(Source: The Indian Express)