Iranian, S. Korean companies ink two MOUs on co-op in South Pars gas field
May 25, 2016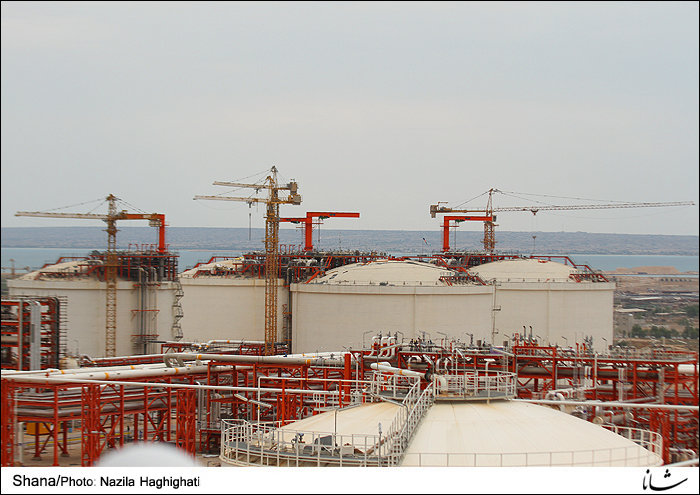 TEHRAN - Industrial Projects Management of Iran (IPMI) and South Korea's JS signed two memoranda of understanding (MOUs) on cooperation in South Pars gas field, Shana news agency reported on Tuesday.
"The MOUs cover the fields of management and operation as well as providing financial resources for launching Phase 14 of the gas field", Shana quoted Hamidreza Jalal Jalali, the market development director of IPMI, as saying.
Jalali announced a construction progress of 40 percent and the overall development of 65 percent for phase 14 of South Pars gas field and added, "Provided that the finance for this phase is funded, the first train of this phase's refineries could become operational in the end of Iranian calendar year of 1396 (2017-2018)."
He also pointed to IPMI negotiation with foreign partners for the implementation of Phase 11 of South Pars and said, "The Company also plans to co-participate with a foreign company in the tender for construction of phase 11 of South Pars."
According to Shana, Phase 14 of South Pars gas field is aimed to produce 56.5 million cubic meters of sour gas and 75000 barrels of gas condensate daily, is under development in Pars Special Economic Energy Zone, also an annual production of over one million tons of liquefied gas, one million tons of Ethan as the feedstock of petrochemical plants and a daily production of 400 tons of sulfur are among other products of this phase.
South Pars field, which Iran shares with Qatar in the Persian Gulf, is estimated to contain a significant amount of natural gas and condensate, accounting for about eight percent of the world's reserves.
The huge offshore field covers an area of 9,700 square kilometers, 3,700 square kilometers of which are in Iran's territorial waters in the Persian Gulf. The remaining 6,000 square kilometers are situated in Qatar's territorial waters.
EF/MA