Nobakht says government won't meddle in parliamentary speakership
May 24, 2016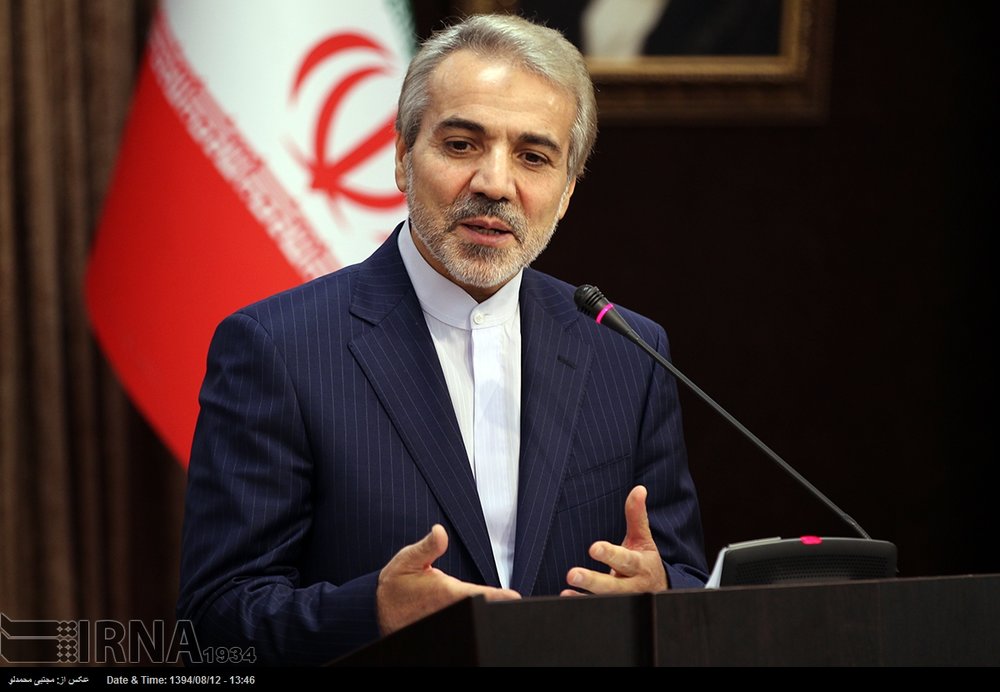 TEHRAN – The government spokesman reiterated on Tuesday that the Rouhani administration will not meddle in the election of the next parliament speaker as it is only up to new lawmakers to elect the head.
Mohammad Bagher Nobakht made the remarks as touring around Iranian Students News Agency (ISNA).
The official's stance comes amid speculation over who will win the next influential seat, a duel between Mohammad Reza Aref and Ali Larijani.
"It is neither possible nor apt (to meddle) and the government won't intervene," Nobakht was quoted as saying.
Yet, the official did not dismiss the possibility of pro-government figures allying either with Larijani or the Hope bloc, the newly-minted parliamentary faction headed by the reformist Mohammad Reza Aref.
"It is likely some pro-governments side with either of the two and they are legally entitled to exercise the right," Nobakht said.
While the government spokesman insists on a "making-no-difference," people familiar with the issue say with Aref taking the helm, the Rouhani administration will have a less bumpy route ahead to implement its economic reforms and plans.
Aref, who secured the heaviest share of public backing in the metropolis of Tehran in the February parliamentary elections, has pointed to more harmony between the government and parliament in his recent speeches.
He had vowed to seek change of tack in the upcoming parliament, citing people's hope for a different parliament.
"Definitely, I will act in such a way to gratify the majority of people's expectation of a changed parliament, otherwise, posterity will not pass a good judgment on us," he had said elsewhere.
On the other hand, Larijani's speakership doesn't mean a tougher time for President Rouhani and his cabinet.
Pragmatically, Larijani has proven he can steer the legislative body efficiently, as he succeeded to provide a safe passage for the nuclear deal through opponent voices.
The new parliament will formally commence on May 28, four days after the outgoing parliament held its last session.
AK/PA