By Mahnaz Abdi
Austria keen to help Iran in green energy, water management
May 25, 2016 - 19:14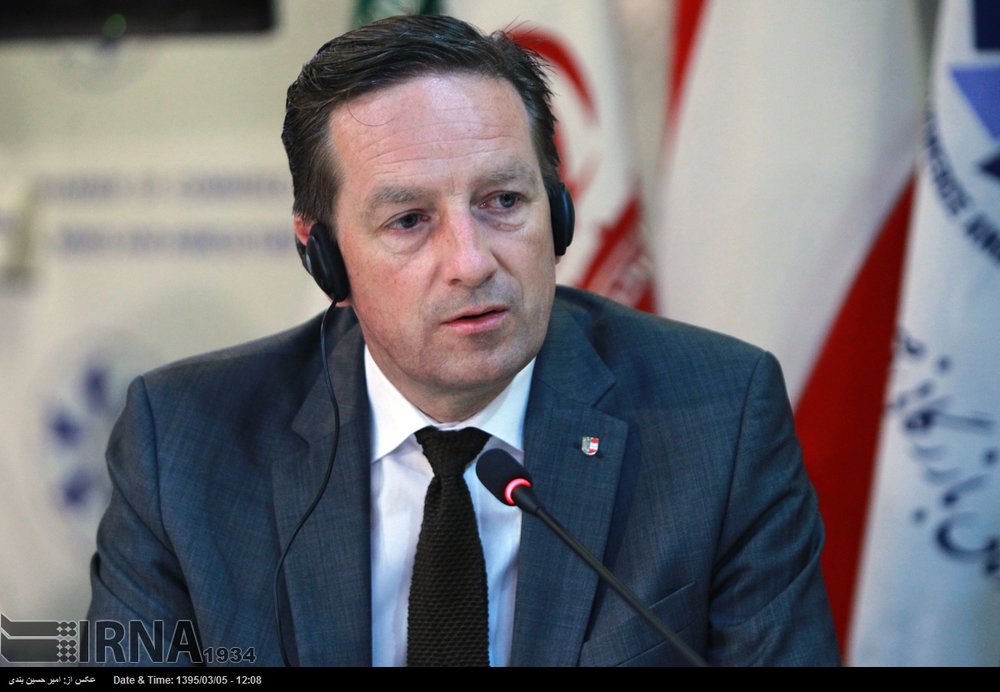 Christian Benger, the regional minister of Austrian state of Carinthia for economy, agriculture and tourism, says there is high know-how technology in the fields of solar and other green energy resources as well as water management in Austria and the country is keen to help Iran in these areas.
In an interview with the Tehran Times, Benger said, "There is also high know-how in Austria for recycling plastics. You have petrochemical industry and we have technology to recycle your products, so a lot of opportunities we can develop."
The interview came on the sidelines of a meeting between Benger, heading a high-ranking trade delegation, and Masoud Khansari, the chairman of Tehran Chamber of Commerce, Industries, Mines and Agriculture, in Tehran on Wednesday.
The Austrian minister mentioned problems with the banks and money transfer as the main downside for business in Iran, while noting, "I think this will be solved in the very near future."
Austrian banks help remove this obstacle, Benger said, adding, "Raiffeisen Bank is one of the main Austrian banks in the international business. It's the Austrian control bank, which controls every international money transfer. This bank and all other banks are active and support resolving this problem. So, solutions will be seen in the near future."
Elsewhere in his remarks, the Austrian official said the trade level between Iran and Austria at this point is nice, but not enough. "I think we have big opportunities on both sides, so we are here to enforce these possibilities into potentials for both sides."
He also asserted that there is a big chance to develop tourism ties between the two countries.
'Carinthia willing for long-term ties'
"We are eager to have long-term cooperation and investment relations with Iran," said Jürgen Mandl, the president of Carinthia Chamber of Commerce, in the meeting.
"Carinthia is a state focusing on exports and now that the sanctions are being lifted against Iran we are focusing on this country, although our ties were never cut during the sanctions," he noted.
He said that Iran is not their final target for exports, while they see the country also a hub for access to all countries of the region.
"Materializing all these objectives depends on the finance, so it is important for us that Austrian banks will resume ties as soon as possible", the official further asserted.
'Austria's rapid action required to remove banking barriers'
Khansari, for his part, said that for creating and developing trade ties between the two countries, Austrian banks should take rapid action to remove the problems related to transfer of money between Iran and Austria.
While many European banks are still cautious to resume ties with Iran, two Austrian banks have already made relation with the country, the official highlighted.
He said five trade delegations have visited Iran in the recent months and some fruitful negotiations have been conducted between the two sides.
"Now that the sanctions are being removed against Iran, we the both sides should think about bilateral long-term investments for strengthening our trade ties," Khansari asserted.
It is worth mentioning that at the end of the meeting, a memorandum of understanding on trade cooperation was signed between the chambers of commerce of Tehran and Carinthia.