Zarif urges Europe to facilitate banking transactions
May 28, 2016 - 19:53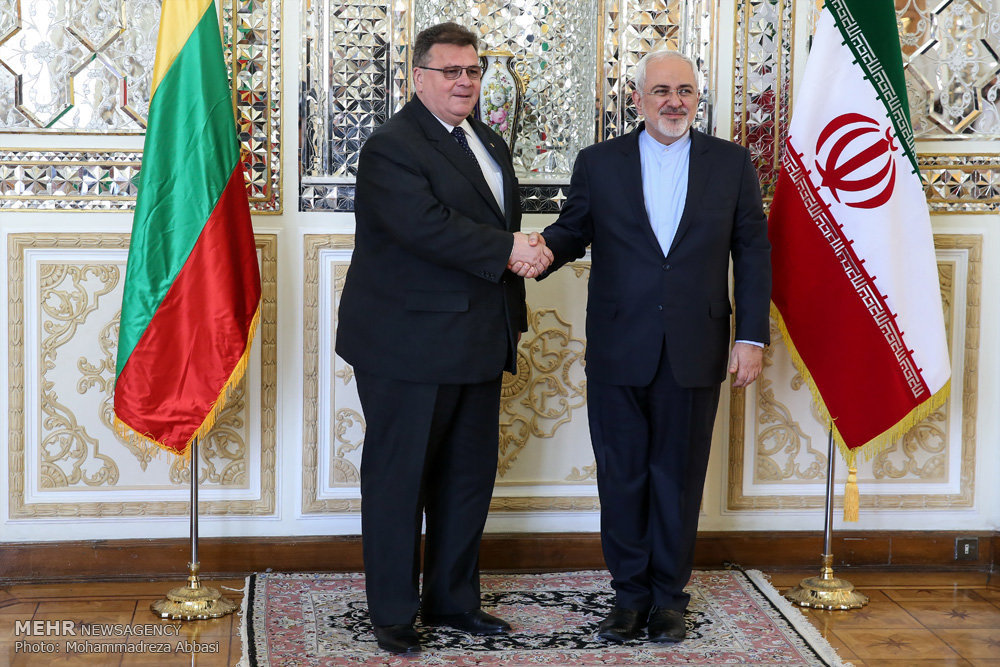 TEHRAN – Foreign Minister Mohammad Javad Zarif said on Saturday that Europe should take essential steps to facilitate banking transactions with Iran.
Zarif made the remarks in a meeting with Lithuanian Foreign Minister Linas Linkevicius whose country is a member of the European Union.
"We expect that Europeans objectively and tangibly take necessary steps for facilitating banking transactions so that we can see its effects on our country's economy," Zarif remarked.
According to the nuclear deal between Tehran and great powers Iran should limit its nuclear activities and instead economic sanctions against the country be lifted, however some European banks are still hesitant to resume interactions with Iran.
On May 12, Secretary of State John Kerry told European bankers in London that they will not be penalized for conducting or facilitating business with Iran and
should not be affected by what he described as "misinterpretations or mere rumors" about U.S. sanctions on Iran.
On May 19, Kerry, European Union foreign policy chief Federica Mogherini and their counterparts from France, Germany and the UK, the governments pledged to provide more information and assistance to encourage companies to resume business ties with Tehran.
'Mutual interest'
Zarif said Iranian institutions are ready to expand economic cooperation with the Lithuanian corporations within the framework of mutual interest.
Zarif also expressed hope that political and parliamentary cooperation between Iran and Lithuania would be expanded, saying the Iranian parliament is ready to boost cooperation with the Lithuanian parliament.
Commenting on the Syrian crisis, he said that conflict in the country can be settled only by respecting the people's will and Syrian sovereignty.
The Lithuanian foreign minister called for expansion of relations with Iran.
NA/PA