By Mohammad Homaeefar
European banking mechanism not progressing well, Tehran complains
November 19, 2018 - 20:51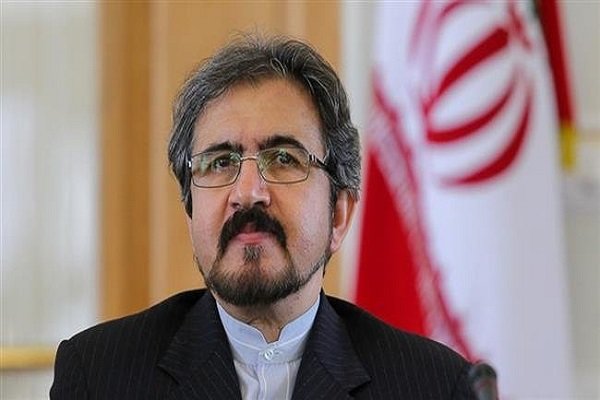 TEHRAN – Tehran says the European Union's efforts to establish a banking channel with Iran is not progressing well, calling on the three European parties to the 2015 nuclear agreement to honor their commitments to salvage the Joint Comprehensive Plan of Action (JCPOA).
"We hope Europe will deliver on what it had promised. This is an internal issue of Europe and we still hope these three European countries will show their true power and find their rightful place," Foreign Ministry spokesman Bahram Qassemi said at a press conference on Monday.
Qassemi said there are still ambiguities with regard to the implementation of the Special Purpose Vehicle (SPV), which has been designed to conduct banking transactions with Iran, but "none of the issues indicate that it won't be achievable."
"As the Leader of Islamic Revolution Ayatollah Ali Khamenei rightly put it, we will negotiate with the Europeans, but we will not wait [long] for them, and we will pursue the economic issues of the country with proper domestic planning and relying on internal capacity," he remarked.
"If we realize that the European side is not capable of establishing a financial mechanism, we have our own instruments, but for the time being, we hope that the issue will be resolved soon," Qassemi added.
What is important, he continued, is that "we proved to the world that we are committed to our obligations and that as long as others remain committed, the process will continue."
Elsewhere, the spokesman defended Iran against accusations of conducting terrorist operations inside European countries, saying, "Considering its negotiations and collaborations with the Europeans, Iran would never do anything that would drive the Europeans away."
Asked about the future of Iran's economic relations with other countries, especially Russia, Qassemi said he "cannot and must not" speak about the economic deals Iran strikes with other countries, because the U.S. is "dead set on disrupting such process."
"We are in consultation with Russia, China and many other countries to advance and continue our economic ties with them but we are not able to give further details," he added.
He also rejected rumors about Iran-U.S. talks in Oman, saying no talks have been held between experts of the two countries in Oman.
Rumors go around right after every visit to Oman because of the historical role of the country in these issues, Qassemi added.
MH/PA