Talks with Europeans on nuclear deal to continue, Iran says
September 3, 2018 - 9:3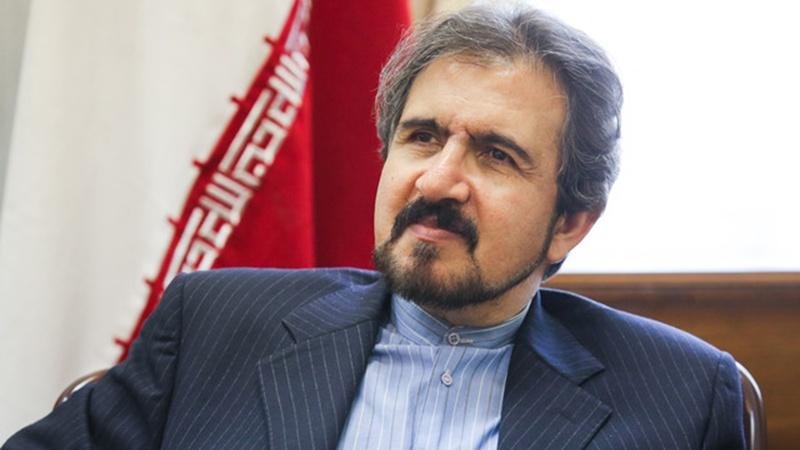 TEHRAN – Iranian Foreign Ministry spokesman Bahram Qassemi said on Sunday that Iran will continue talks with the Europeans on preserving the 2015 nuclear deal, known as the Joint Comprehensive Plan of Action.
"We should wait a little bit and see. The Europeans have the political will to preserve the JCPOA after the U.S. withdrawal. We expect Europe to make up for the U.S. withdrawal. [Remaining] signatories to the JCPOA should implement their commitments to Iran especially in economic area," he told reporters on the sidelines of a ceremony.
The Europeans have offered propositions to save the JCPOA which are not enough, he said. "We have not received essential guarantees and practical commitments yet."
On May 8, Donald Trump withdrew Washington from the nuclear agreement and ordered sanctions against Iran. The first batch of sanctions took effect on August 6.
The European Union trio – Germany, France and Britain which are signatory to the nuclear deal - are expected to present their package of proposals to Iran before the second round of U.S. sanctions, which target Iran's central bank and oil exports, takes effect in early November.
Commenting on phone conversation between Iranian Foreign Minister Mohammad Javad Zarif and French Foreign Minister Jean-Yves Le Drian on Saturday, Qassemi said, "Text of the diplomatic negotiations are not released which is customary in the world."
"Yesterday's phone contact between the Iranian and French foreign ministers was in continuation of repeated contacts between the Iranian and European officials. We use this opportunity and express our position and views and the other side express its views about various issues. This is diplomacy," the spokesman stated.
He noted that France is an important partner of Iran and that Iran has good relations with the European Union members.
"However good relations does not mean that the two countries have same views on all the issues. Two countries can have different views on certain issues, however, they can have good relations," he explained.
NA/PA