Iran doubts Europeans can save nuclear deal
September 1, 2018 - 20:55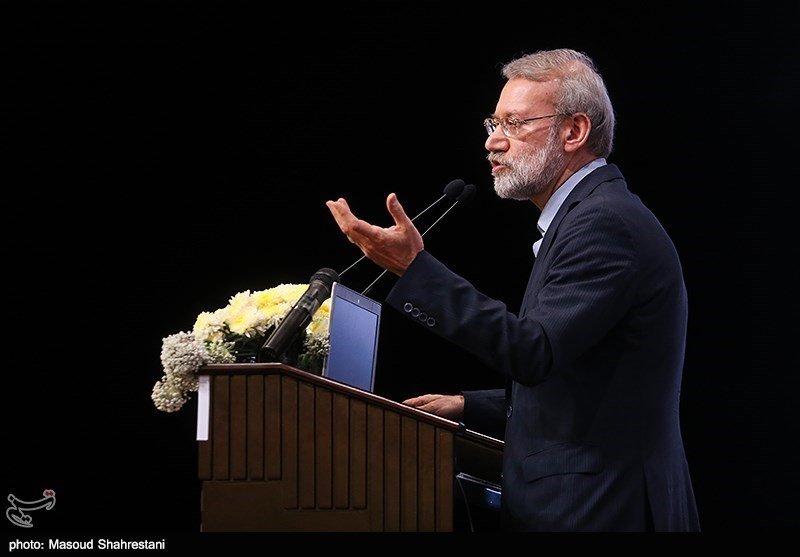 TEHRAN – Iranian Parliament Speaker Ali Larijani said on Saturday that Tehran doubts the Europeans can preserve the 2015 nuclear deal, officially known as the Joint Comprehensive Plan of Action.
"We are holding talks with the Europeans about the nuclear deal, however, no good prospect can be seen. It is not obvious if they can be successful in practice. There is doubt if they will succeed in settling the issue from a political view," Larijani said during a medical symposium in Tehran.
He added, "We could withdraw from the nuclear deal after the U.S. withdrawal, but the European leaders called on us to stay in it. Iran accepted to continue the nuclear deal with the Europeans for a period of time to see if they are politically capable to resolve the issue which was a wise act [by Iran]."
On May 8, Donald Trump withdrew Washington from the nuclear agreement and ordered sanctions against Iran. The first batch of sanctions took effect on August 6.
The European Union trio – Germany, France and Britain which are signatory to the nuclear deal - are expected to present their package of proposals to Iran before the second round of U.S. sanctions takes effect in early November.
The November sanctions target Iran's central bank and oil exports.

Leader of the Islamic Revolution Ayatollah Seyyed Ali Khamenei said on Wednesday that Iran will abandon the nuclear deal if it does not safeguard the country's interests.
He also criticized Europe's inappropriate behavior toward some issues such as the JCPOA and sanctions, saying that the officials should have "skeptical view" on the Europeans' promises.
"There is nothing wrong with ties and continuation of talks with Europe, however, while carrying on with this measure, do not pin hopes on them [the Europeans] on issues such as the JCPOA and economy," the Leader told President Rouhani and his cabinet team.
NA/PA