Europe should safeguard Iran's rights: Kharrazi
September 16, 2018 - 0:8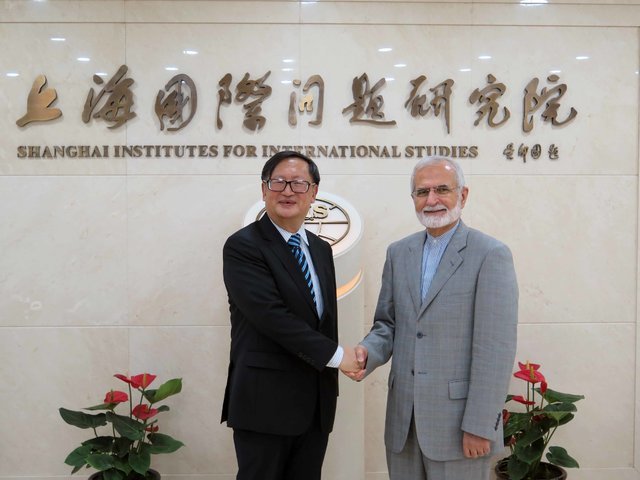 TEHRAN - Kamal Kharrazi, head of Iran's Strategic Council on Foreign Relations, said on Saturday that Europe's package to save the 2015 nuclear deal should safeguard Iran's rights.
"Various negotiations have been held with the Europeans which will be continued and we hope that Iran's rights would be safeguarded with the package that Europe is expected to offer," he said during a meeting with Yang Jiemian, the chairman of the Shanghai Institute for International Studies Academic Affairs Council, in Shanghai.
He also called on China to hold talks and present initiatives to help solve problems after the U.S. withdrawal from the nuclear agreement, officially called the Joint Comprehensive Plan of Action (JCPOA).
U.S. President Donald Trump withdrew Washington from the nuclear agreement and ordered sanctions against Iran. The first batch of sanctions took effect on August 6.
The European Union trio – Germany, France and Britain which are signatory to the nuclear deal - are expected to present their package of proposals to Iran before the second round of U.S. sanctions takes effect in early November.
Leader of the Islamic Revolution Ayatollah Ali Khamenei said in August that Iran will abandon the nuclear deal if it does not safeguard the country's interests.
He also criticized Europe's inappropriate behavior toward some issues such as the JCPOA and sanctions, saying that the officials should have "skeptical view" on the Europeans' promises.
NA/PA