European inaction to save nuclear deal will bring about serious consequences, Kharrazi warns
September 2, 2018 - 20:51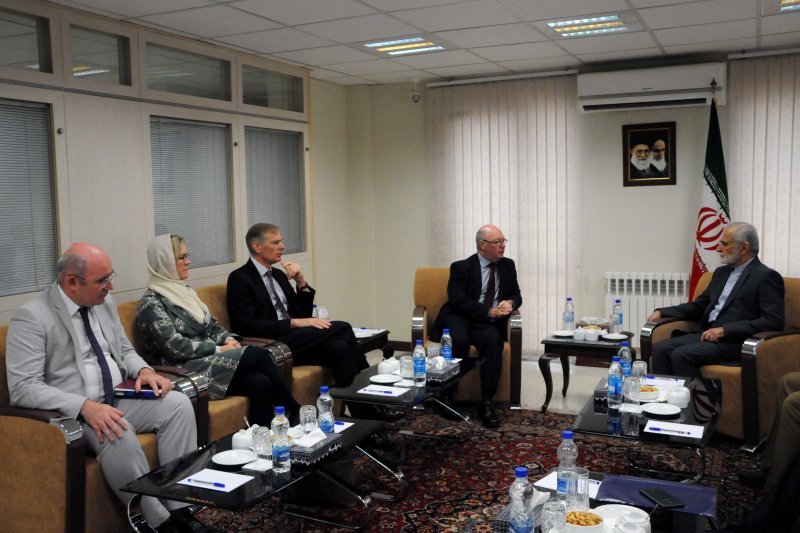 TEHRAN - Kamal Kharrazi, chief of Iran's Strategic Council on Foreign Relations, warned on Sunday that lack of efforts by Europe to save the 2015 nuclear deal will have "serious consequences".
On May 8, Donald Trump withdrew Washington from the nuclear agreement, officially called the Joint Comprehensive plan of Action, and ordered sanctions against Iran. The first batch of sanctions took effect on August 6.
"Imposition of sanctions and pressure and Europe's lack of immediate action to meet obligations under the JCPOA will have serious consequences," Kharrazi said during a meeting with British Minister of State for the Middle East Alistair Burt in Tehran.
Kharrazi noted that there are many grounds for Iran and Britain to expand ties, however, he said cooperation requires "trust building".
For his part, Burt said that the British position on the JCPOA is totally different from that of the U.S.
"We are looking for a European mechanism for success of the JCPOA," Burt said.
Pointing to Iran's regional status, he said that the UK seeks to boost cooperation with Iran.
The European Union trio – Germany, France and Britain which are signatory to the nuclear deal - are expected to present their package of proposals to Iran before the second round of U.S. sanctions takes effect in early November.
The November sanctions target Iran's central bank and oil exports.

Leader of the Islamic Revolution Ayatollah Ali Khamenei said last week that Iran will abandon the nuclear deal if it does not safeguard the country's interests.
He also criticized Europe's inappropriate behavior toward some issues such as the JCPOA and sanctions, saying that the officials should have "skeptical view" on the Europeans' promises.
"There is nothing wrong with ties and continuation of talks with Europe, however, while carrying on with this measure, do not pin hopes on them [the Europeans] on issues such as the JCPOA and economy," the Leader told President Rouhani and his cabinet team.
NA/PA