Iranian, Polish chambers of commerce ink co-op MOU
May 30, 2016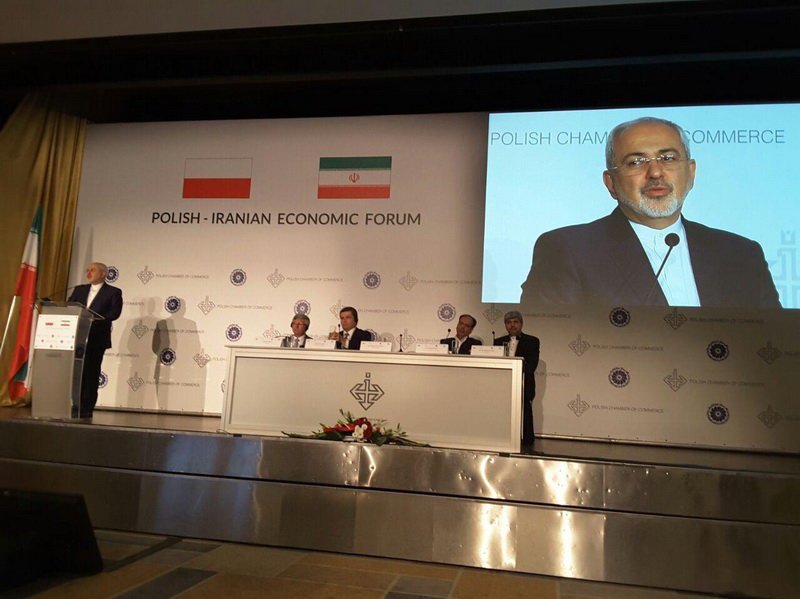 TEHRAN- Iranian and Polish chambers of commerce signed a memorandum of understanding (MOU) during Polish-Iranian Economic Forum in Warsaw on Monday.
According to ISNA, the agreement was endorsed by the two chambers' officials and in the presence of Iranian Foreign Minister Mohammad-Javad Zarif and Polish Deputy Energy Minister Michal Kurtyka.
As reported, 60 tradesmen and companies' managing directors from Iran as well as a number of Polish businessmen took part in the signing ceremony.
Poland in talks with Iran over oil, gas cooperation
Warsaw is in talks with Tehran over cooperation in the oil and gas sector, which could result in exploration and production contracts for the Polish industry, Reuters quoted Kurtyka.
"We are looking forward to cooperation with Iran when it comes to both PGNiG- Polish state-run gas firm- and our oil companies. Talks are being conducted on concrete contracts in exploration and output, but also regarding trade agreements," he elaborated.
Iran's foreign minister kicked off an EU trade drive in Poland on Sunday, in one of Tehran's first moves to drum up business with the West after the lifting of sanctions earlier this year.
Zarif is also expected to travel to EU members Finland, Sweden before winding up his trip in Latvia on June 2.
HJ/MA