On this day – 1998 - Iran defeats the U.S. at World Cup
June 21, 2016 - 19:19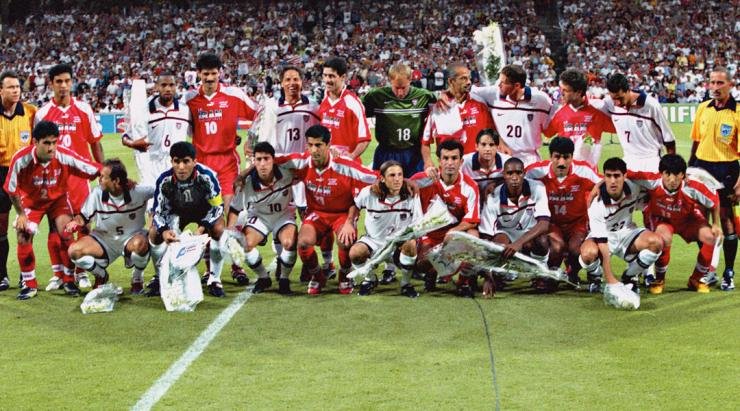 On this day in 1998, Iran secured its first-ever FIFA World Cup victory, beating the United States 2-1, with Hamid Estili and Mehdi Mahdavikia scoring for Team Melli.
The Iranian team eliminated the U.S. football team before a World Cup crowd of 49,000 at Gerland Stadium.
Hamid Estili scored for Iran in the 40th minute. His goal to the U.S. is known as the Goal of the Century.
Mehdi Mahdavikia added a second goal in the 80th minute of the game.
The United States got close when Brian McBride headed in a shot in the 87th minute, and tried to no avail to tie the game in the closing moments.
The United States missed some good scoring chances in this match. Three shots hit the post or crossbar in the first 33 minutes, two on headers by McBride. "It was like the post had a magnet on it," he said. "Like the post was magnetized to attract the ball."
The victory was Iran's first in World Cup history. Before Iran's victory, Asia's four teams were winless in seven matches and had been outscored 16-1.