President says Iran not seeking tension with any neighboring country
Rouhani: Regional countries' security is intertwined
June 29, 2016 - 19:22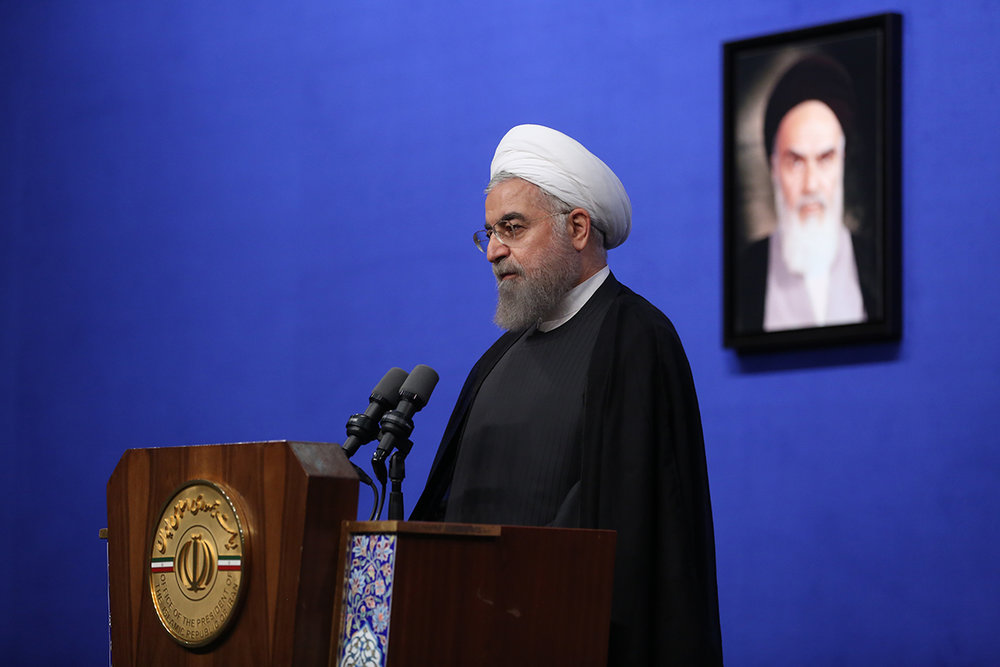 TEHRAN – President Hassan Rouhani said on Tuesday that the Iranian Armed Forces will never violate other countries' rights, however they are "resolute" to "powerfully defend" the country.
"High motivation", "popularity among the people", "efficiency", and "spiritual leadership" are "unique characteristics" of the Iranian Armed Forces in the world, the president said during an Iftar party with military officials.
"The Armed Forces of the Islamic Republic stand against the enemies powerfully and will always remain ready," he remarked.
The president also said the government supports promoting the defense capability of the Armed Forces.
"The government is duty bound to support the Armed Forces and the Armed Forces also has religious, national and revolutionary duty to protect the country and the system," Rouhani pointed out.
He also said while the security situation in the region is in a bad shape the Iranian people are well aware that security in the country is indebted to the vigilance of the Armed Forces.
"We are fighting the groups (Daesh and similar terrorist groups) that seek to undermine security in the region. (However), we do not seek to interfere in any countries' affairs and will not let others interfere in regional countries' affairs," the president noted.
The president reiterated the Islamic Republic's position that the Syrian people should decide on their future. "People in the region should be able to determine their own destiny."
Pointing to the fact that security of the regional countries is intertwined, Rouhani said, "The Islamic Republic of Iran seeks to have friendly relations with its neighboring countries and does not seek tension with any of the neighboring countries."
NA/PA