Iranian student comes 4th in Intl. Brain Bee Competitions
July 11, 2016 - 9:19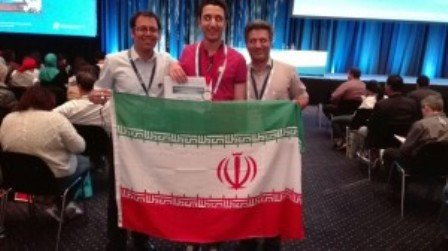 TEHRAN - In the 2016 International Brain Bee World Championship (IBBWC) held June 30–July 4 in Copenhagen, Denmark, an Iranian high school student won the fourth place, the Iranian Neuroscience Society reported on Saturday.
According to IRNA, the 15-year-old Shayan Baqeri was one of the youngest students among the contestants from 26 countries.
Born and bred in Rasht, a city in northern Iran, Baqeri had only 6 months of neuroscience studies under his belt, when he came first in the national competitions among 400 Iranian students, said Ali Shahbazi, an instructor and a member of the Iranian Neuroscience Society.
Baqeri then moved up to the second stage of the national competitions, held in Iran University of Medical Sciences in April in English, and once again he stood first.
So far, Iran has partaken in a couple of International Brain Bee Competitions, noted Shahbazi, who is also in charge of the competitions in Iran.
This year representatives of Romania and Canada were ranked first and second in the competitions respectively.
In Addition to his recent victory, Baqeri has also come off 8th in last year national RoboCup competitions as a robotic programmer in his home town.
The International Brain Bee, founded in 1999 by Dr. Norbert Myslinsky, is a program of the non-profit Mankind for International Neuroscience Development (MIND) and the largest worldwide neuroscience competition for teenagers. Anyone aged 13-19 can compete, regardless of their academic standing.
Divided into local, national, and international levels of competition, the competition tests high school students in neuroscientific skill through examination in academic knowledge, as well as neuroanatomical, neurohistological, MRI, and patient diagnosis applications.
To date, the competition has more than 150 branches in over 30 nations. Its purpose is to motivate young men and women to learn about the human brain, and to inspire them to enter careers in the basic and clinical brain sciences.
By participating, high school students learn about the brain and its vital function in our lives. They gain an appreciation for neuroscience that might one day lead them to become neurologists or neuroscientists to treat and conquer the very diseases covered in the Brain Bees.