Iran blames 'foreign interference' for sufferings of Afghan people
July 26, 2016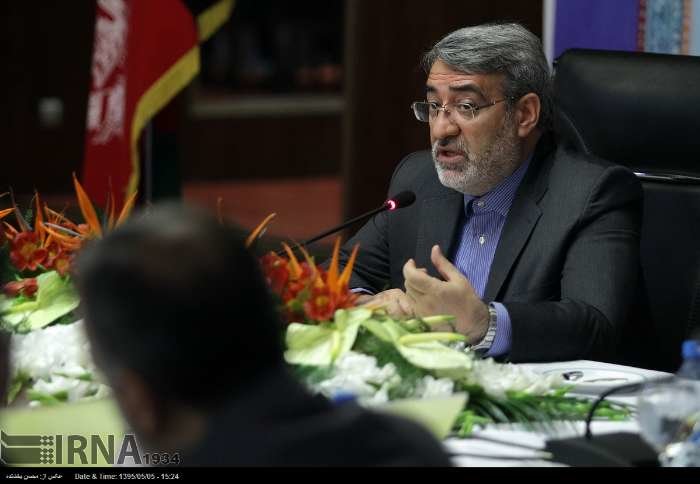 TEHRAN – Iranian Interior Minister Abdolreza Rahmani Fazli said on Tuesday that "foreign interference" is the main reason behind insecurity and instability in the region, especially in Afghanistan.
"It has been for many years that there is insecurity and instability in Afghanistan and the Afghan people have suffered a lot and the main reason behind this situation is foreign interference," Rahmani Fazli told a meeting of Iranian and Afghan border provinces' governors in Mashhad.
"Sine (the invasion of) Soviet to NATO forces the seeds division have been sowed in Afghanistan," he lamented.
He said, "The foreigners should not be permitted to interfere in our affairs and should respect national sovereignty of other countries."
The interior minister said that interferences in the region are mostly guided by the Zionist regime of Israel.
Rahmani Fazli also suggested that that Islamic countries must counter the ideology behind the Takfiri movements.
The current situation in Iraq, Afghanistan, Syria and Yemen are caused by "inhumane" and "non-Islamic" Takfiri ideology, he noted.
He also said the issue of insecurity is a challenge that should be discussed by Iran and Afghanistan, adding that two countries, which share many affinities, should be forerunner in helping establish regional peace and security.
Rahmani Fazli said that the regional countries can take effective action to resolve challenges in the region through interaction with each other.
Iran, Afghanistan and Pakistan can play complementary role in this respect, he added.
NA/PA