Ground broken for Iran-Azerbaijan joint car plant
August 7, 2016 - 19:6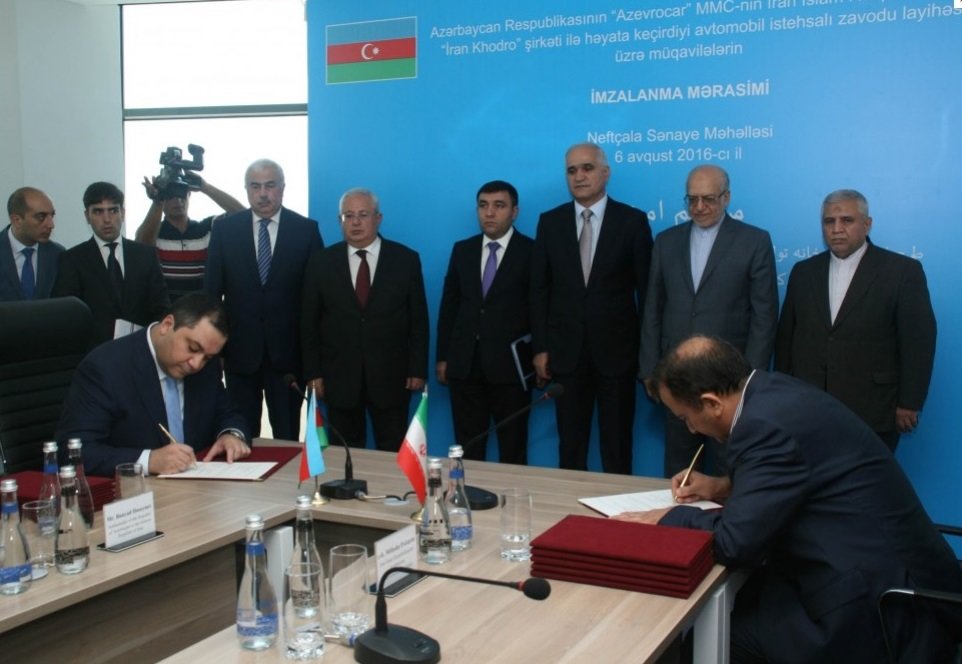 TEHRAN – Iran-Azerbaijan joint car manufacturing project launched in Azerbaijan's Neftchala Industrial District on Saturday, Islamic Republic News Agency (IRNA) reported.
According to IRNA, the ceremony was attended by Azerbaijani Minister of Economic development and Co-chairman of Iran-Azerbaijan Joint Economic Committee Shahin Mustafayev and Iranian Minister of Industry, Mining and Trade Mohammad Reza Nematzadeh.
Production capacity of the $15 million joint venture plant, which will be constructed by Iran Khodro Company and Azevrocar Company, is 10,000 cars per year and it is expected to create 300 new job opportunities.
According to the agreement, 25 percent of the total fund required for the plant's activities will be provided by the Iranian side.
The memorandum of understanding for launching the joint car plant was signed between the two countries during Iranian Communications and Information Technology Minister Mahmoud Vaezi's visit to Baku on April this year.
Iran and Azerbaijan's joint automotive factory in Neftchala Industrial District will be operational in 2018.
Speaking at the ceremony, Azeri minister mentioned Iran as a major economic partner for Azerbaijan and said, "The volume of trade between the two countries increased by 66 percent in the first six months of the current year".
For his part, Nematzadeh also referred to huge capacity for the development of trade relations between the two countries and stressed the need for using such opportunities.
EF/MA