Tehran, Baku discuss expansion of economic co-op
October 27, 2017 - 18:10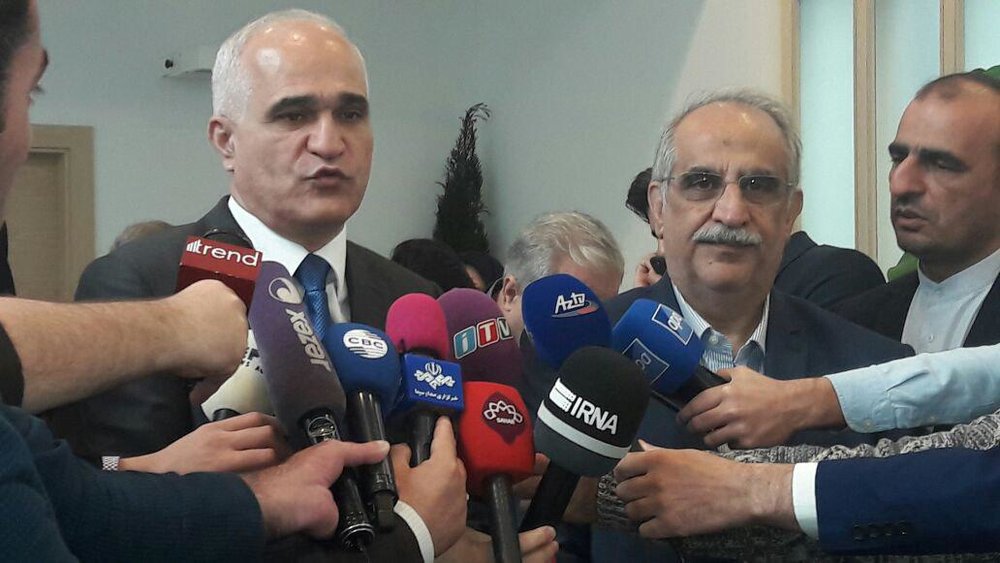 TEHRAN- Iranian Finance and Economic Affairs Minister Masoud Karbasian and Azerbaijani Economy Minister Shahin Mustafayev discussed the ways to boost economic cooperation between the two countries in different sectors.
In a joint press conference after their meeting in Baku on October 26, Karbasian said: "Fields of cooperation between Iran and Azerbaijan have fortunately increased and we discussed different areas of mutual cooperation including joint investment, auto manufacturing, pharmaceutical production, agricultural machinery, and bus assembly in today's meeting." Shada reported.
Karbasian, who is the Iranian head of Iran-Azerbaijan Joint Economic Committee, said the fourth meeting of the committee will be held in Tehran soon.
Iran's Deputy Finance and Economic affairs Minister Mohammad Khazaei, Deputy Transport Minister Asghar Fakhriyeh Kashan and some representatives from Central Bank of Iran (CBI) and Organization for Investment, Economic and Technical Assistance of Iran accompanied Karbasian during his two-day visit to Baku.
Mustafayev, as the Azerbaijani head of the two countries' joint economic committee, for his part said that Iran and Azerbaijan have cooperation in various sectors including transportation, energy, auto manufacturing, oil and gas and establishment of a factory for the joint production of medicine has been already started.
MA