Commonalities have provided good opportunity to expand Iran-Afghanistan ties, interior minister says
Our friendship with Iran has turned into national capital: Afghan official
August 7, 2016 - 21:54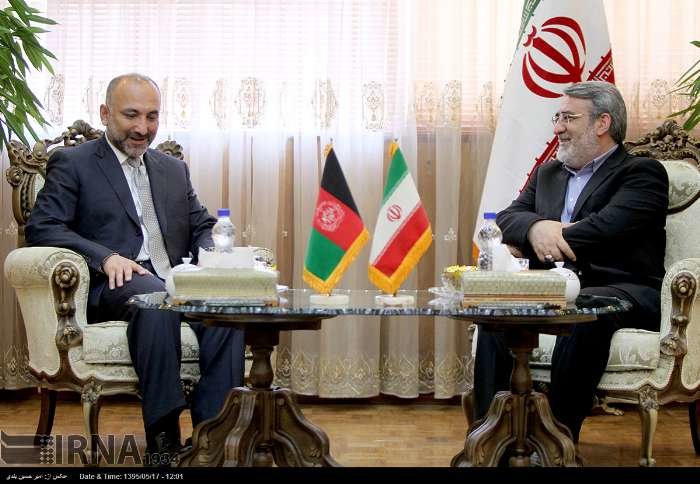 TEHRAN - Iranian Interior Minister Abdolreza Rahmani Fazli said on Sunday that great affinities between Iran and Afghanistan have provided a good ground to expand ties in various areas.
During a meeting with Mohammad Hanif Atmar, the national security advisor to the Afghan president, Rahmani Fazli said that the commonalities have brought the two countries closer together.
He highlighted the importance of expanding relations in various areas of economy, politics and culture.
The official said that Iran is ready to carry out economic projects in Afghanistan.
Rahmani Fazli also said that the U.S., the Zionist regime of Israel and their regional allies seek to undermine security in the region.
For his part, Atmar expressed satisfaction over "friendly cooperation" between Iran and Afghanistan.
"Our friendship with Iran has turned into a great national capital of Afghanistan," Atmar remarked.
He also said that Afghanistan is determined to fight terrorist groups including Daesh.
The best way to fight terrorism is expansion of friendly relations between the countries, he said.
NA/PA