'Zarif's tour of Latin America to mark new chapter in ties'
August 17, 2016 - 19:3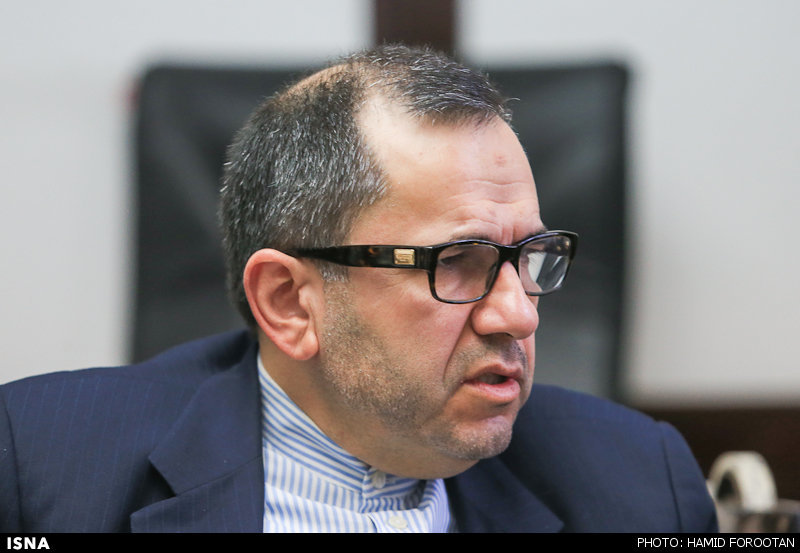 TEHRAN – Foreign Minister Mohammad Javad Zarif is scheduled to start a tour of Latin America on Sunday, a trip which his deputy Majid Takht-Ravanchi said on Wednesday will open a "new chapter in Iran-Latin America relations".
"The Islamic Republic of Iran considers the Latin American countries its friends and given both sides' interests, we think the trip will provide a very good opportunity to expand ties especially in economic area," said Takht-Ravanchi, the deputy foreign minister for European and American affairs.
The trip will boost political ties and will be fruitful in the sphere of economy, the deputy foreign minister added.
Elsewhere, he said that some countries seek to portray a negative image of Iran and undermine the country's ties with the outside world, however the Latin American countries are aware of the fact that their relations with Iran have positive results.
Takht-Ravanchi, a negotiator in nuclear talks with great powers, said after the conclusion of the nuclear deal some countries have a feeling of "loser" and seek to take actions against Iran and ruin its international image.
"Our policy towards Latin America is totally transparent and based on mutual interests and a focus on economy in the post-JCPOA period," he stated.
Iran and the 5+1 group - the United States, Britain, France, China and Russia plus Germany - finalized the text of the Joint Comprehensive Plan of Action (JCPOA) in Vienna in July 2015. The nuclear agreement went into effect in January 2016.
NA/PA