Cameroon seeks Iran's aid in its economic projects
September 7, 2016 - 9:15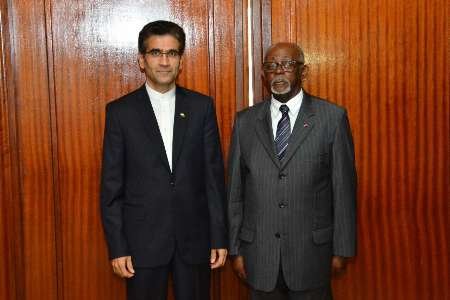 TEHRAN- Cameroonian Minister of Foreign Affairs Lejeune Mbella Mbella in a Monday meeting with Mansour Shakibmehr, the Iranian accredited ambassador to the region, asked the Islamic Republic to assist his country with economic projects.
As IRNA reported, underscoring Iran's pivotal role in the Middle East and the world, Mbella Mbella expressed his country's tendency for taking advantage of the Islamic Republic's aid in its energy, electricity, transport and urban development projects.
Referring to Iran's potentials in various economic areas, Shakibmehr, for his part, showed Iran's inclination for enhancing bilateral ties, cooperating in projects, and transferring knowledge to the African country.
HJ/MA